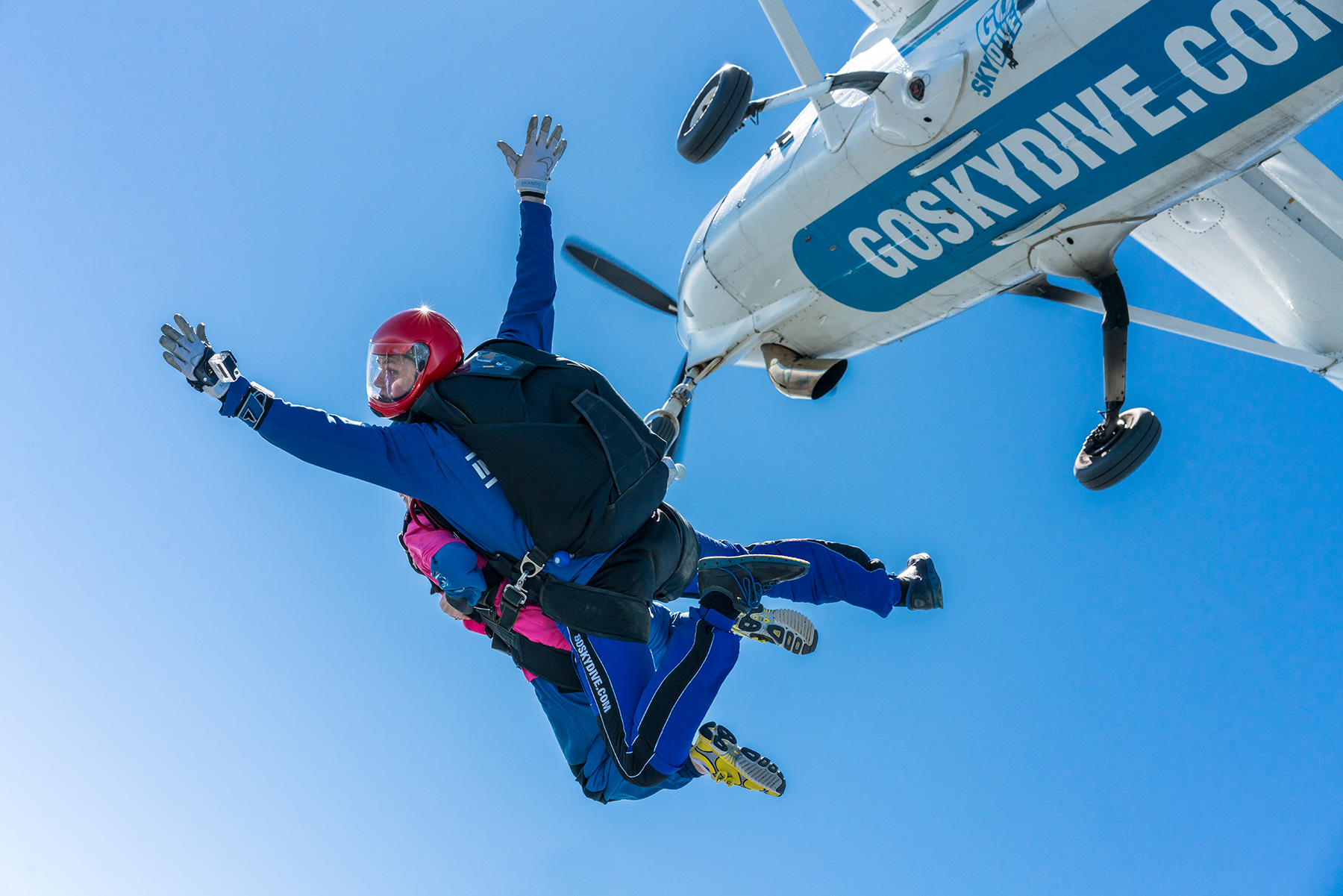 3 Reasons To Soar Into Your Summer With A Skydive
21 Jul 2016
How do you fix your work-life balance? Head out for that run you've been promising yourself?  Clean up that hoarder-like garage situation? How about leaping out of plane at 15,000+ feet, skyrocketing your adrenaline levels as you fly over the British countryside – a completely unique and unforgettable experience!
Summer is skydiving season. The days are long, clear skies abound and the warm weather begs you to get out there and try something new. Lengthier days mean more jump availability, excellent visibility enables jumpers to gaze across the thousands of square miles in your field of vision and the warm weather makes it more comfortable as you prepare for your leap.
If you're turning summer activity ideas over in your mind here's 3 things to consider:
1. Skydiving is the ultimate no hassle #YOLO/Carpe Diem experience
Getting on a skydive is simple. There's no hostels or hotels to book, no smelly buses or dodgy trains to catch and no enormous suitcase to lug around. You come. You see. You skydive! Skydiving is also – perhaps somewhat surprisingly – accessible to almost everyone; our oldest jumper thus far was 93 years old, and he loved it so much he kept coming back.
The journey towards hurtling through the air at incredible speeds doesn't require anything other than popping over to our airfield and getting ready for lift-off.
Why not check our calendar for availability; you could be in the air tomorrow!
2. Ditch dinner and drinks, head for 10,000+ feet; skydiving is cheaper than you think.
Remember what happened last, last Friday? Nor do I! Like me, you probably got a few rounds in for your friends, or maybe you went out for an average-tasting dinner before settling in for a weekend of more of the same. Break the mould, don't be a vanilla pony!
For the price of a hangover or a few lacklustre instagram foodie photos you could do something really worth telling your friends about. Variety is the spice of life and when was the last time you leapt out of a plane into sky above the UK?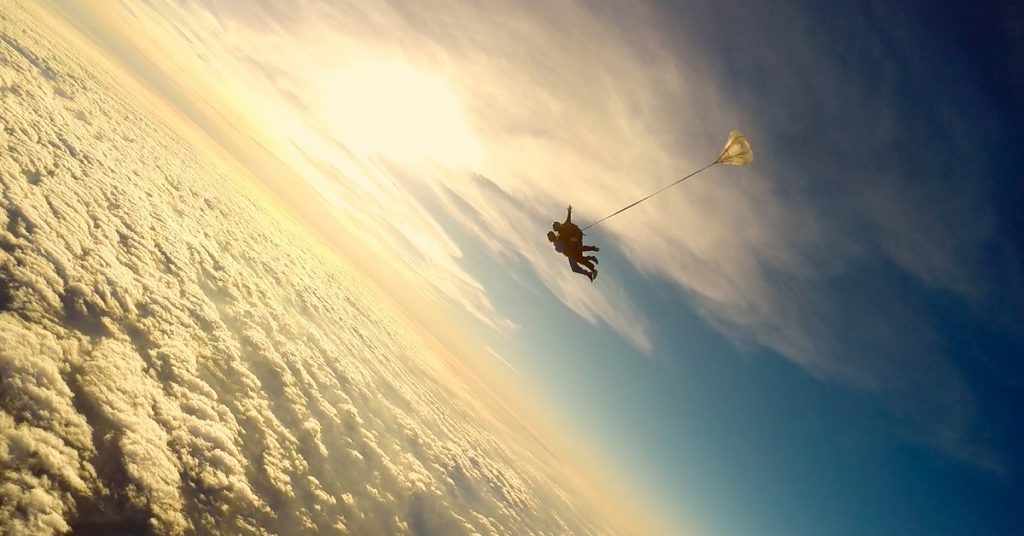 3. Experience an incomparable, exhilarating, sensory overload
The act of skydiving is incomparable. No other recreational activity can quite capture the sheer combination of thrill and wonder of launching yourself out of an aircraft into a realm formally reserved for the highest soaring of our feathered friends. The view is beautiful, and jumpers feel uniquely connected to our earth and atmosphere.
Of course there are countless earth-bound experiences to enjoy, but skydiving truly is an 'on-another-level' experience everyone should try at least once; just check out the reviews of more than 300 of our jumpers.