About Our Headcorn Skydive Centre
Discover the essence of adrenaline at GoSkydive Headcorn, where every jump is an unforgettable adventure. Situated in the picturesque landscapes of Kent, our skydive centre is strategically positioned for easy access from London and the Southeast. Boasting top-notch facilities and a team of experienced instructors, we prioritise safety without compromising the thrill.
Getting Here
Easily accessible by road and rail. For those driving, ample parking is available onsite, ensuring a hassle-free start to your adventure.
If you prefer public transport, Headcorn railway station is conveniently close, providing a smooth connection from London and other Southeastern locations.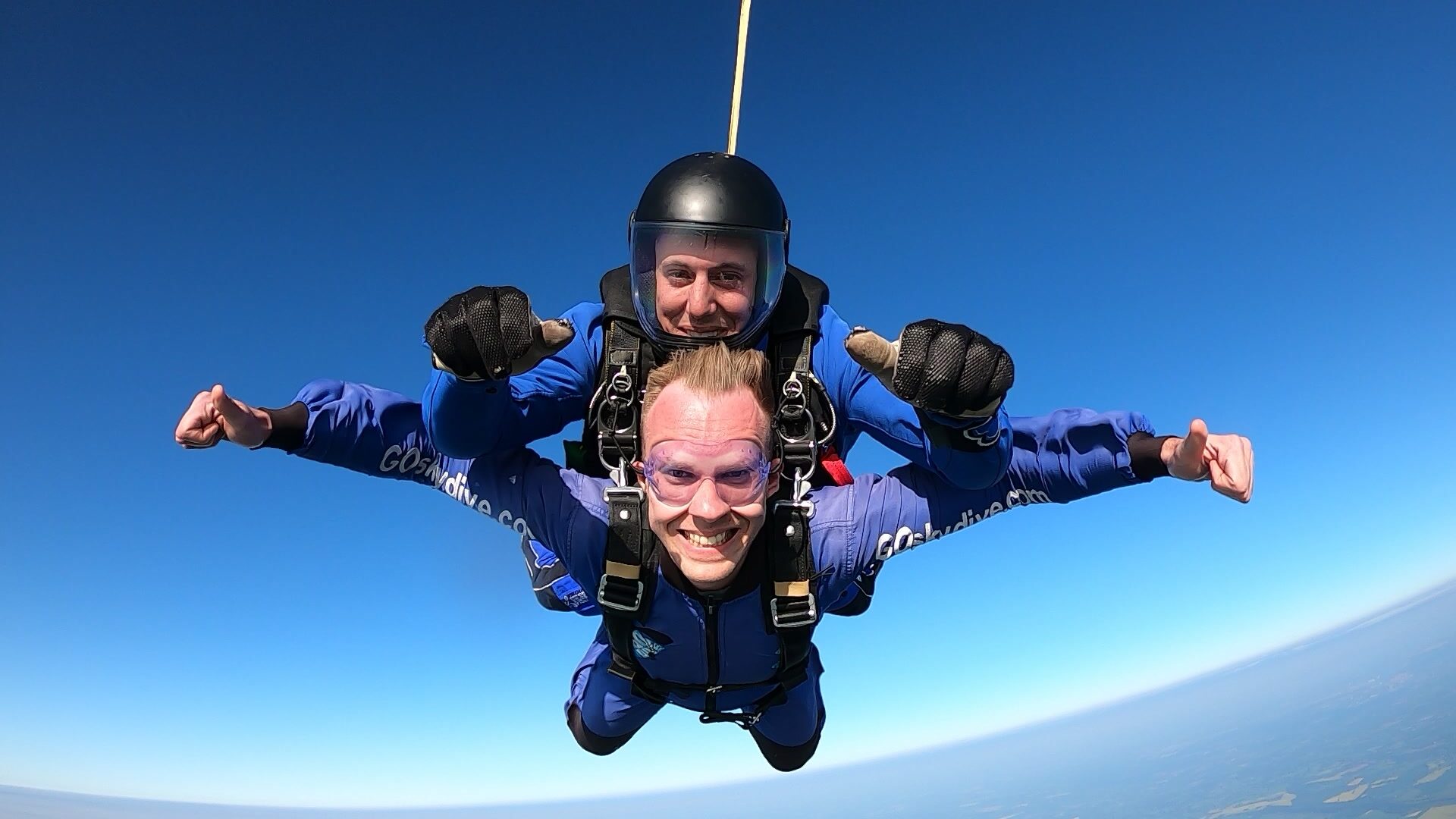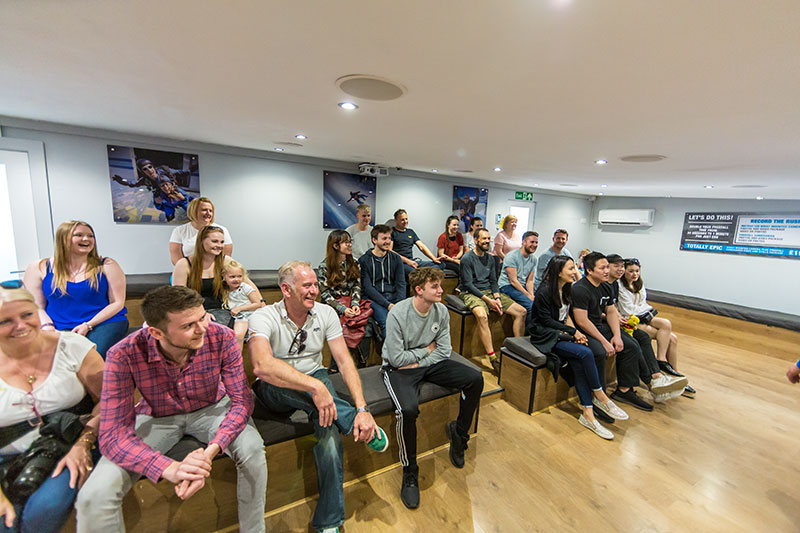 Self Check-In – Don't Forget Your Booking Reference!
Experience a seamless start to your skydiving journey with our innovative self-check-in process at GoSkydive Headcorn. Our meet and greet team will direct you to our check in area where you can breeze through the check-in process using our iPad kiosks. Simply bring your booking reference.
Once checked in, our comprehensive induction awaits, providing you with a thorough briefing on the upcoming adventure. From essential safety procedures to an overview of the breathtaking views you'll encounter during freefall, our induction sets the stage for an exhilarating experience.
Training Centre and Kitting-Up Area
Our state-of-the-art facilities are designed to provide you with the knowledge and confidence needed for a safe and exhilarating jump.
In the Training Centre, our experienced instructors will guide you through a comprehensive training session, covering essential safety protocols. Feel at ease as you absorb the knowledge required for a successful and enjoyable skydiving experience, don't worry our team are on hand at any time for any questions you may have.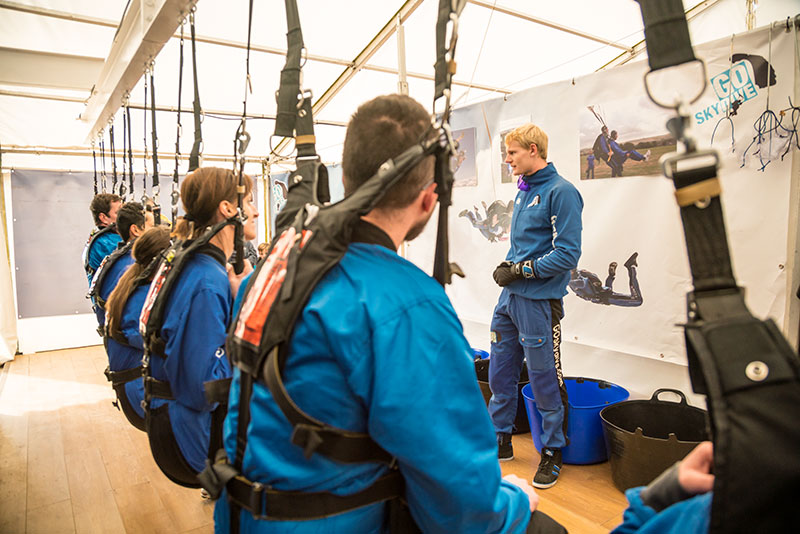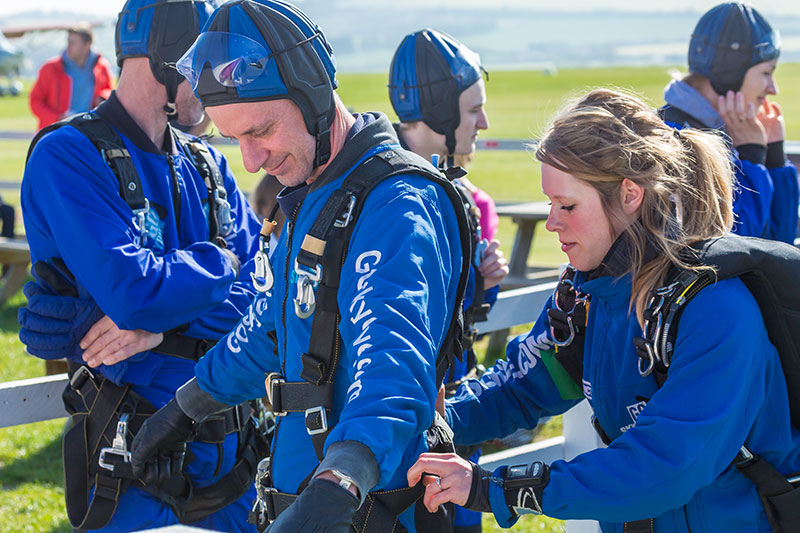 Departure Zone
This specially designated space is where the thrill of the adventure truly begins.
As you await your turn, soak in the vibrant atmosphere and connect with fellow thrill-seekers. Our Departure Area is designed for comfort, providing a relaxed environment where you can mentally prepare for the exhilarating experience ahead.
Our staff will keep you informed and guide you through the pre-flight procedures, ensuring a smooth transition from the Departure Area to the aircraft. With panoramic views of the stunning Kent countryside as your backdrop, the Departure Area at GoSkydive Headcorn sets the stage for the ultimate leap into the skies. Get ready to embark on a journey that transcends the ordinary – your adventure starts here.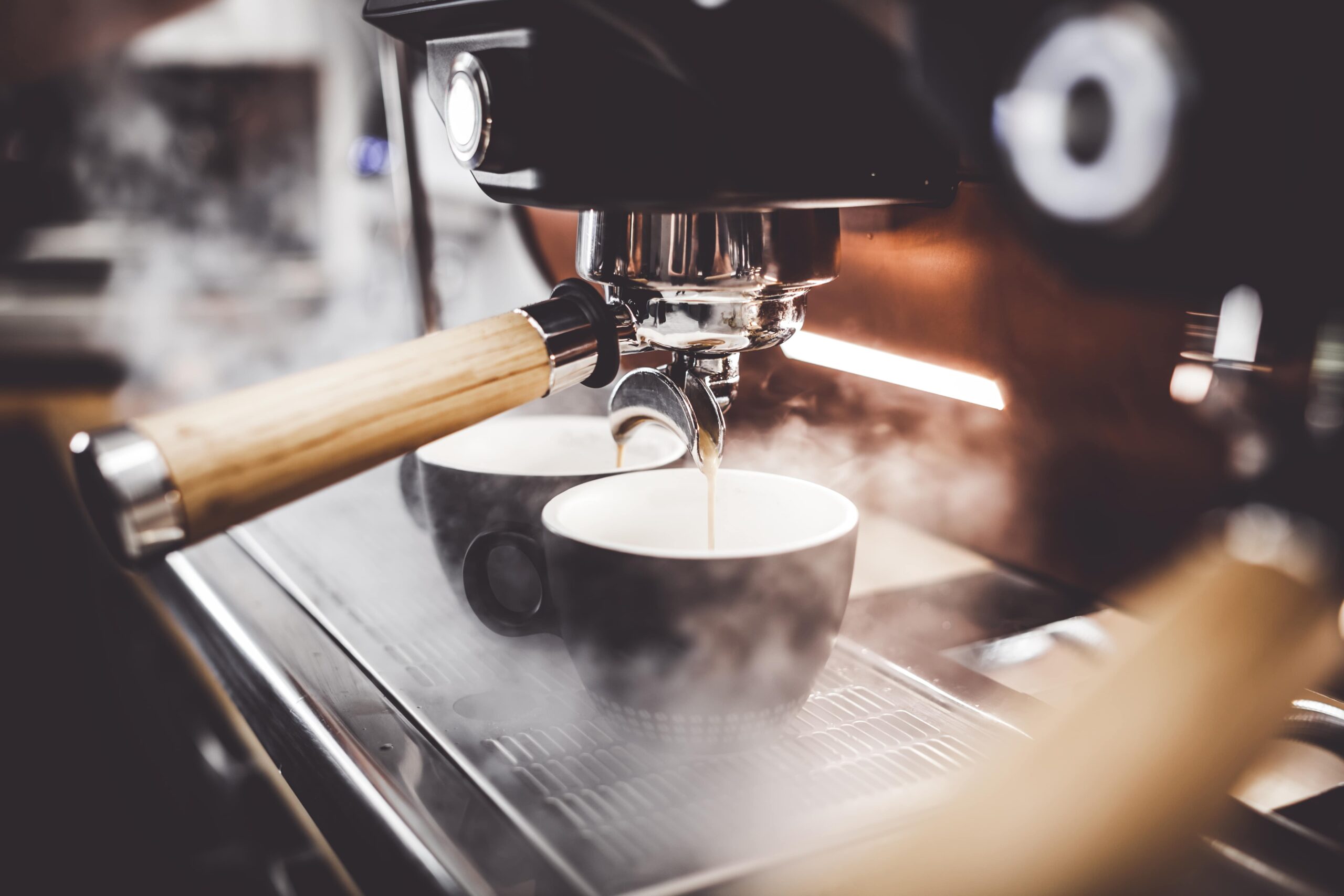 The Holding Point Cafe
Our Headcorn dropzone has an onsite café, serving hot and cold snacks through-out the day.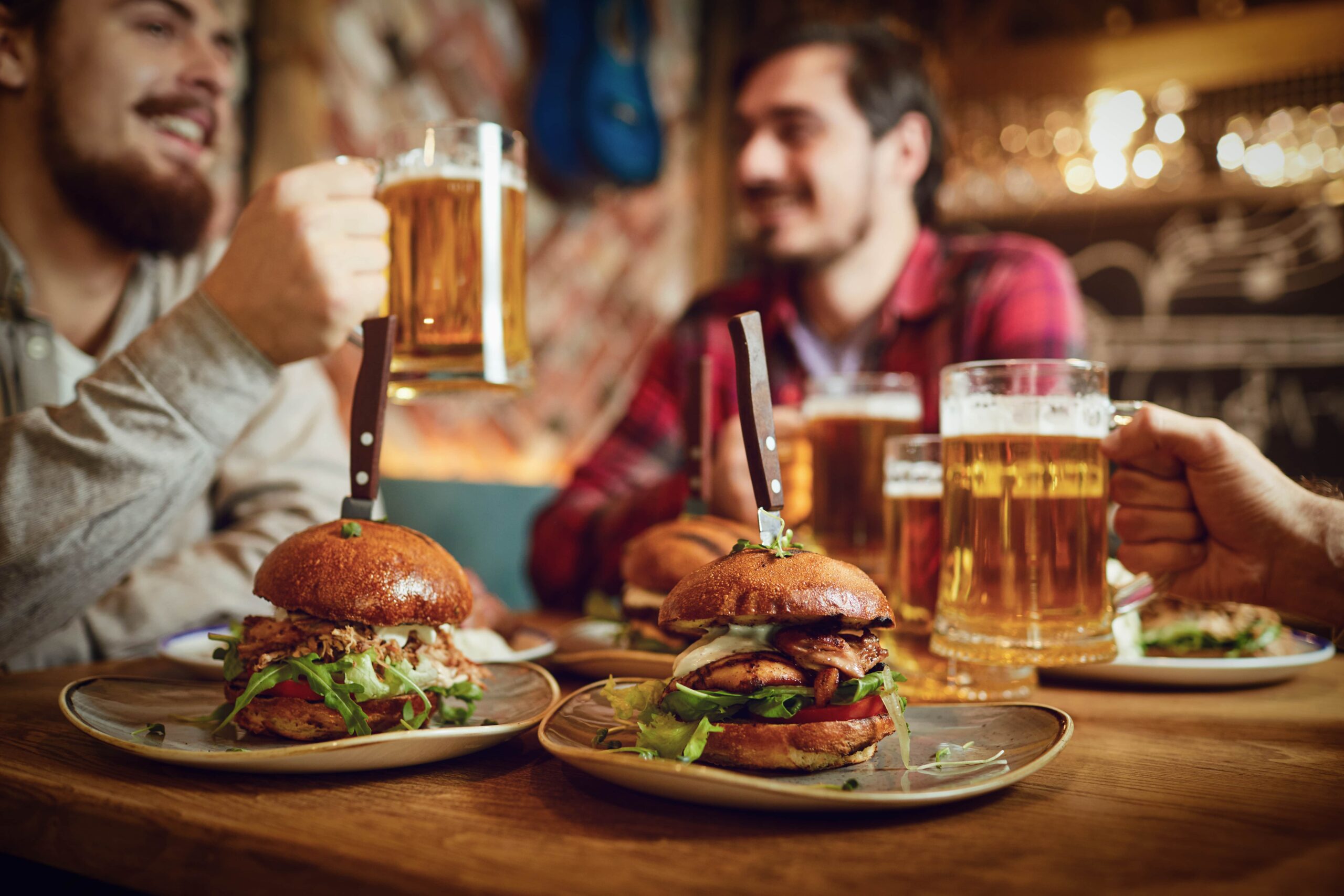 Wings Bar and restaurant
Wings is open all day Wednesday - Sunday and food is served 12.00 - 3.00pm & 5.30 - 9.00pm.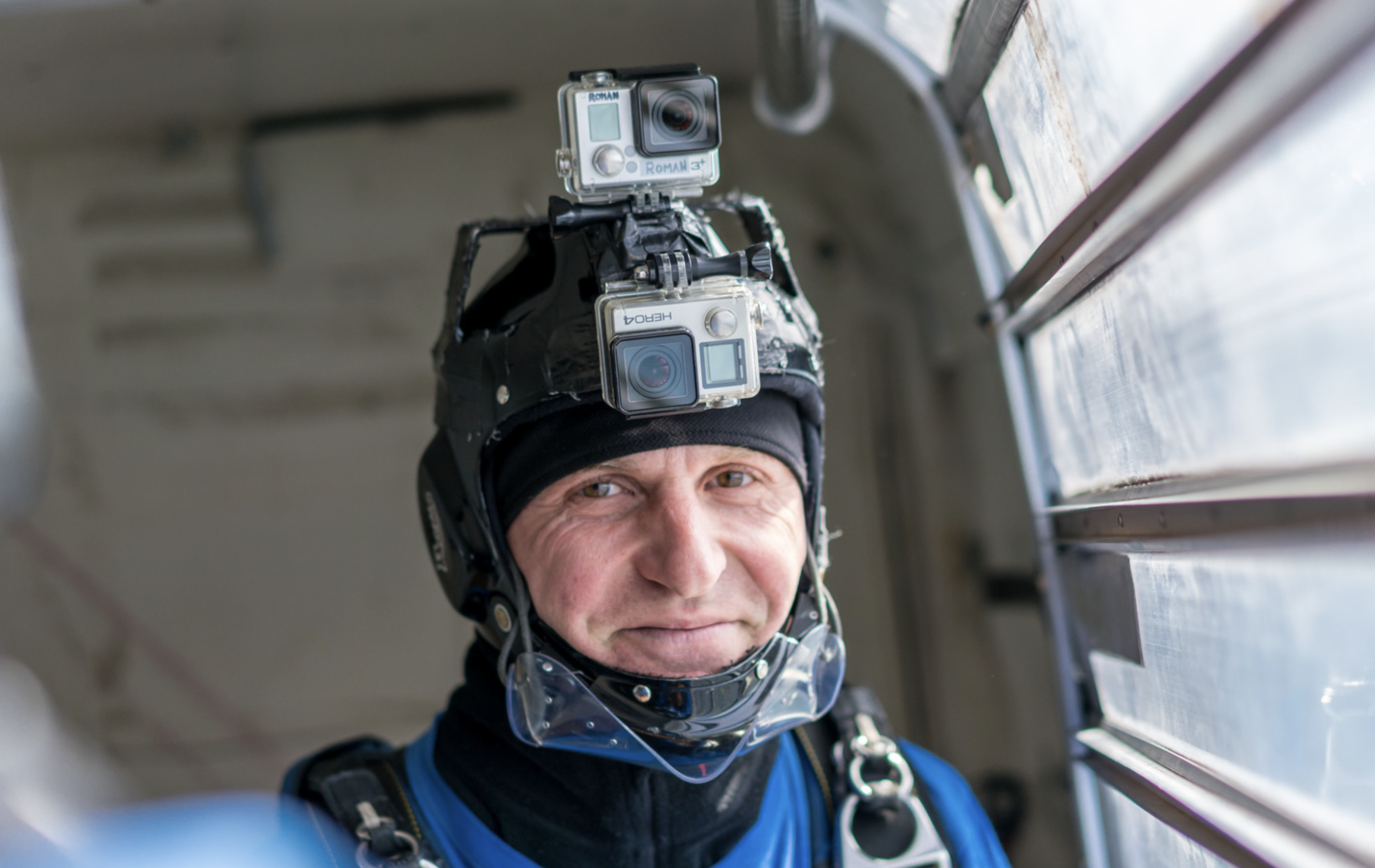 Media Centre
Our expert media team will edit and send your videos and photos via SMS and email!
Media Packages