Tandem Skydive Celebrations
Whether it's to mark a milestone or celebrate a special occasion, tandem skydiving is a great way to do it. We have helped people celebrate birthdays, wedding anniversaries, engagements, and marriage proposals with tandem skydives. Is there anything more memorable than jumping out of a plane at 125mph while freefalling from 10-15,000ft?
Whatever you're celebrating with your skydive, we'd love to add an extra sparkle to the day. If you'd like us to help you with other arrangements so that the day is even more special, give us a call and we'll make things happen. Just ask, if we can help, we will! We've handled engagement rings and hidden birthday cakes, so don't be shy!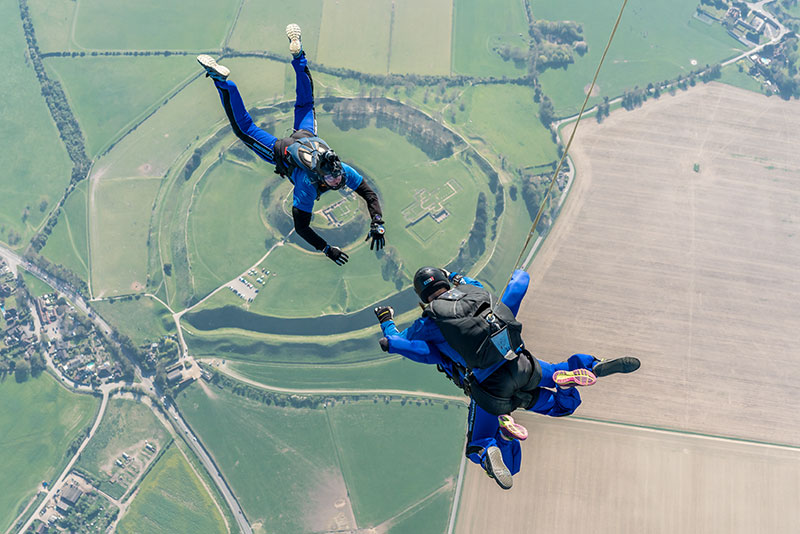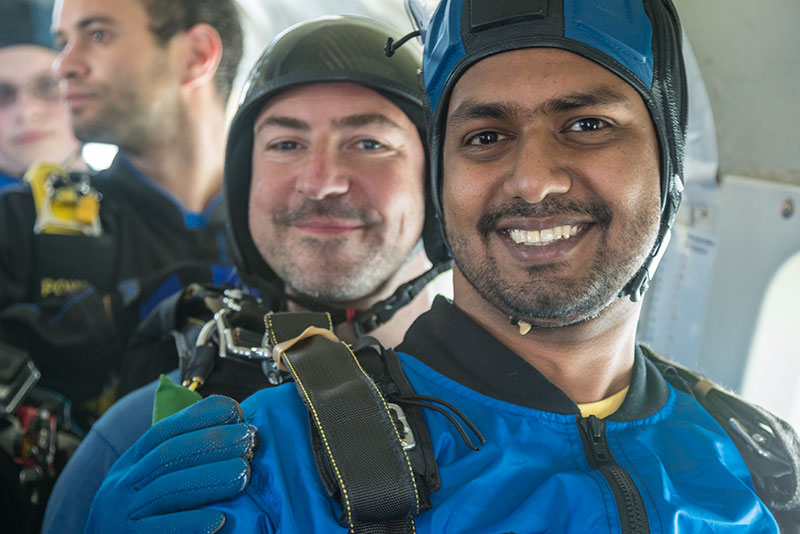 Exciting birthday gift ideas
Birthdays are one of the most popular reasons people do a tandem skydive, and we've welcomed more than 1000 people from all over the country to celebrate theirs.
If you are considering a birthday skydiving trip for yourself or as a gift, we are certain that the birthday skydiver will have a fantastic time with GoSkydive. Skydivers who feel nervous about flying will be put at ease by our experienced instructors who are used to handling nervous birthday skydivers.
The thrill of high-adrenaline, birthday skydives isn't just for the young. All ages have celebrated their birthdays with friends and family, whether they are 30, 40, 50, 60, 70, or even 100+!
Having had the pleasure of jumping with Sydney aged 100, birthday skydives hit the spot no matter what your age is. A skydive on your 30th or 40th birthday is among the most popular birthday skydives. Birthday jumpers often bring spouses or close friends along with them to the skydive.
Adventure Gifts
Do you know someone adventurous or just feeling adventurous yourself then booking a skydive or purchasing a voucher could be the answer. No matter what the occasion, these celebratory skydives are all about friends and family, so whether they're skydiving with you or simply want to celebrate and support you, they'll receive excellent care. If you are booking your celebratory skydive as a group you will also qualify for our group discounts – this will automatically be applied on line or you can speak with one of our sales team who will talk you through the discounts.
There is no better gift than a tandem skydive gift pack. A great gift for someone who prefers adventures and experiences instead of more traditional gifts. Ideal for anyone who enjoys living life to the fullest and is always looking for new challenges. There is something to suit all thrill levels and budgets, whether you want to do a taster tandem skydive or the UK's highest.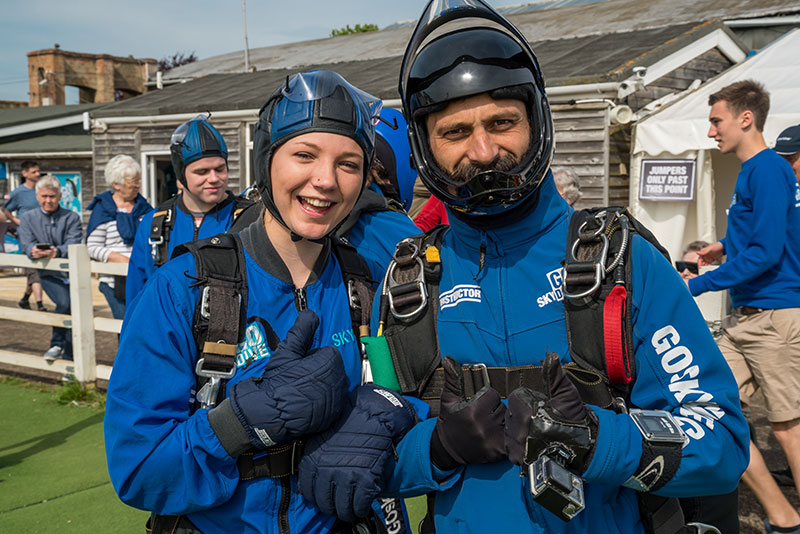 Vouchers
Experience the thrill
Need more information about Gift options and what's included?
Vouchers