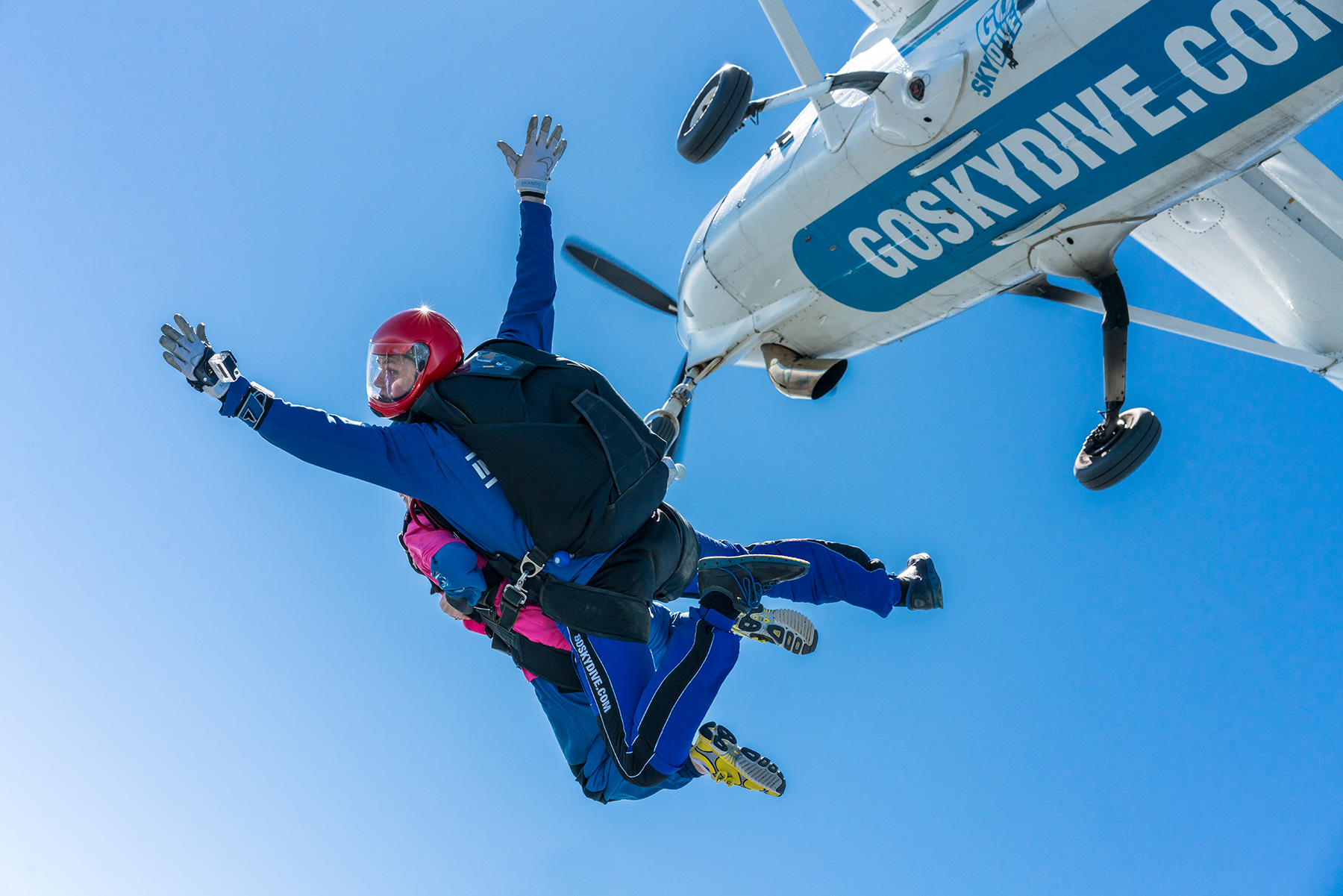 5 Amazing landmarks…you can spot skydiving from 15,000+ feet!
21 Jul 2016
You're soaring 2-3 miles above the picture-perfect Salisbury, moments away from your skydive. Adrenaline is pumping through your system, your senses are heightened, you can hear the wind outside and almost touch the incredible amount of space between you and the green tapestry below. Stop. Open your eyes.
What do you see? More than you might think if you know what to look for:
1. Salisbury Cathedral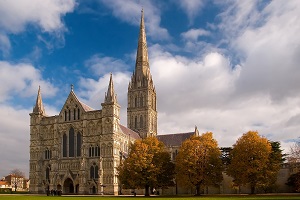 Spot this ancient church constructed in 1220 AD from an angle the builders and architects of this majestic landmark could only have dreamed of. A spire over 400ft tall, the subject worthy of John Constable, home to the Magna Carta, you can spy the this landmark south of our jump-site set amidst pristine green cloister as you freefall and parachute down into Wiltshire.
2. Isle of Wight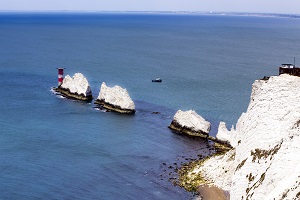 Perched off the south coast of the UK, the iconic Isle-of -Wight are home to some of the most quintessentially picturesque British beaches and jagged chalky coastline. Keep your eyes peeled as you launch off for the iconic white walls to the south, and if you really scrunch up those eyes you might even be able to sight the infamous Isle-of-Wight needles!
3. Stonehenge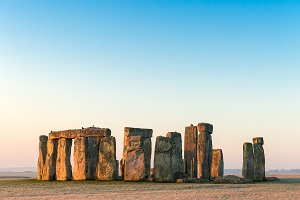 Nestled a stone's throw away from GoSkydive's HQ in Old Sarum, the world-famous monument is visible on a clear day from the air as you skydive and parachute back to earth. Stonehenge remains a mystery until this day, but since then we've gone from ground-bound prehistoric man to tumbling safely through the skies! Savour the exhilarating ingenuity of flight with a view of another, much older mechanical mystery.
4. River Severn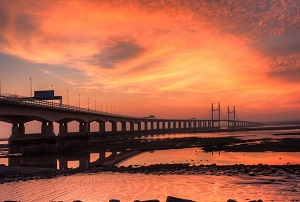 Keep your gaze focused north-west as you dive through the sky then parachute downwards, searching for the mighty river Severn forging its path down en route to Bristol. If you skydive in the afternoon and the sun is starting to set, you might just be lucky enough to see the fiery reflection of the sun in the river!
5. Old Sarum Iron Age Hillfort, Castle and Cathedral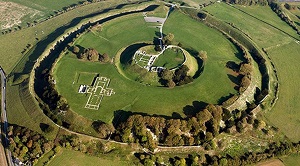 Historic England Archive / English Heritage
Just down the road from our HQ lies one of the most intriguing and historically significant locations in southern England. Combining an Iron Age fort with the later constructions of a castle and cathedral you can spy the ancient ramparts, ditches and fortifications our ancient neighbors built amidst the fertile Wiltshire lands!
Ask your instructor or one of the team for pointers before you jump!