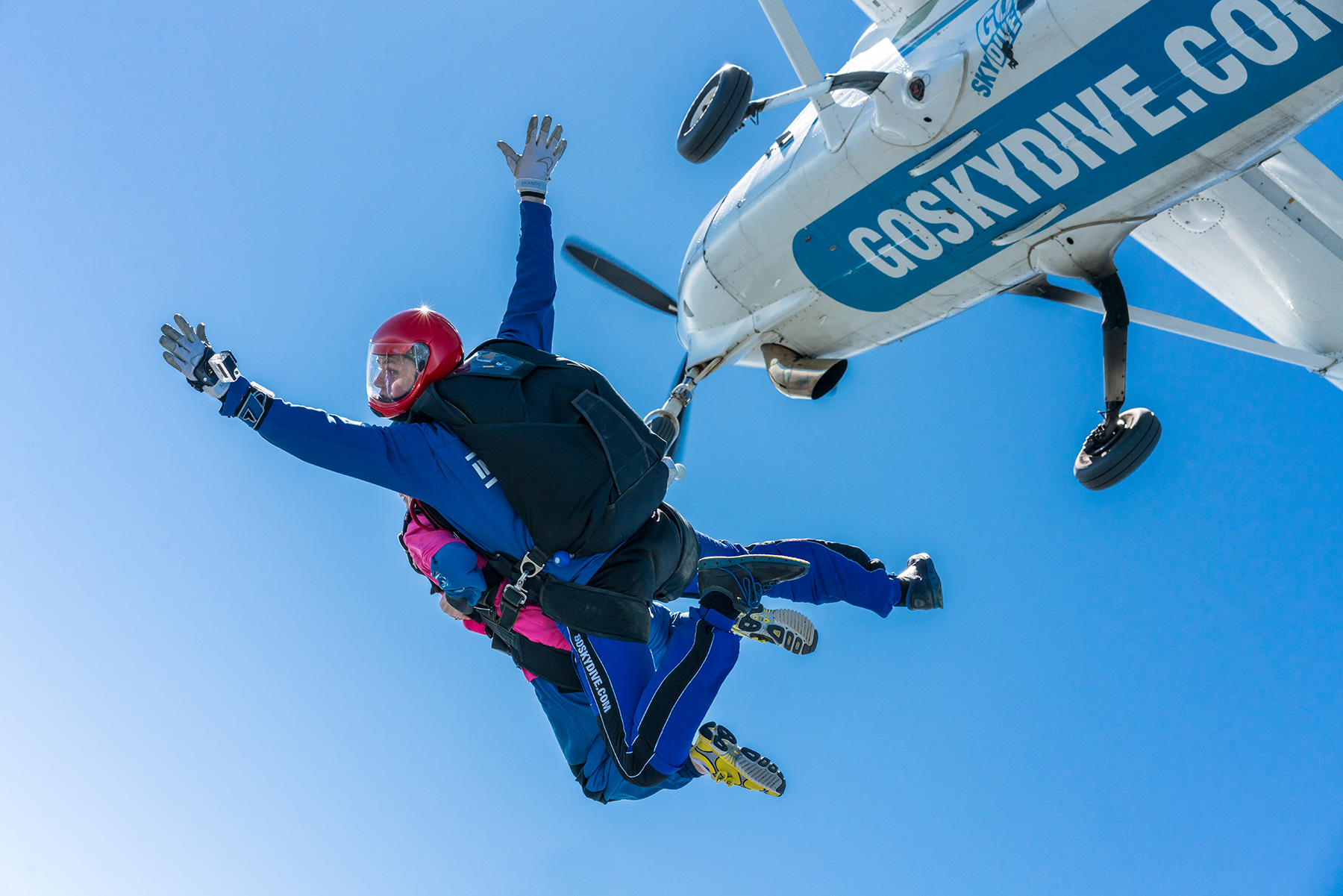 Charity Fundraising – making a difference.
24 Jun 2016
Having the brain disease, ALD didn't hold Jacob back – in fact not only did he tandem skydive from 15,000ft – he smashed his fundraising target of £1500 and instead raised £2000!
Jacob combined his 16th birthday celebration jump with fundraising for the Victoria Education Centre for Disabled Children.
Jumping with highly experienced tandem skydive instructor Henk Post, Jacob abandoned his wheelchair for a parachute and harness and skydived from 15,000ft, freefalling at 125mph for a minute over Salisbury plain.
It was an awesome experience for both Jacob and Henk. Henk said "we had an amazing day, the weather was perfect and we could see for miles. Jacob is an incredible young man and very brave – I was so happy to be part of his special day". To read Jacob and mum, April's review of the day visit Jacob and April Whitehouse's Review.
If you'd like to help raise funds for Jacob's School by skydiving visit the Victoria Education Centre's skydiving page.