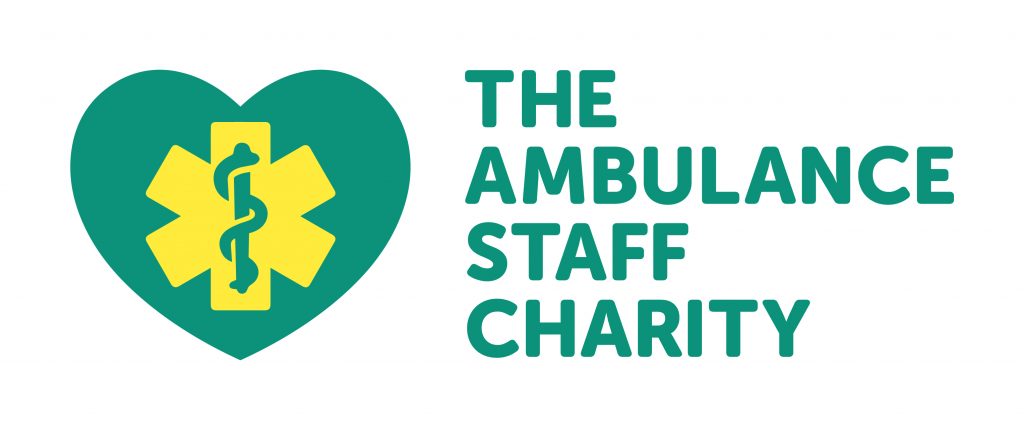 TASC The Ambulance Staff Charity
About TASC The Ambulance Staff Charity
Who We Are:
The Ambulance Staff Charity (TASC) is the leading UK charity working to support current and retired Ambulance Services personnel and their families, regardless of role, to enhance their mental and physical well-being during times of need. Established in 2015, TASC was formed through the merging of benevolent funds across the UK including the Ambulance Services Benevolent Fund, to create a national charity for the benefit of all present and former staff working in NHS and independent sector ambulance services.
What We Do:
TASC works in partnership to offer relevant and appropriate advice and support for serving and former Ambulance Services personnel living with disabilities or injuries, and help with more regular support when ill health, injury, stress or lack of income causes real hardship or difficulty, helping people transition out of their situations quickly. Since our inception, we have seen a five-fold increase in the number of people seeking our support; this upward trend is set to continue as we further raise our profile amongst the Ambulance Community. Support is accessed through a confidential helpline at our Head Office in Coventry where beneficiaries can discuss their individual circumstances with our highly experienced team, including qualified counsellors, who identify the right support to meet their needs. We offer timely, tailored, often multi-stranded, support to individuals and families, helping them to improve their circumstances.  Increasingly, people are turning to us for help with multiple and complex needs; in 2018 the average number of hours of support we gave to each beneficiary was 9.8 hours. We offer a comprehensive package of support including: Physical rehabilitation for ambulance staff injured in the line of duty; Counselling – residential psychological well-being support; Mental Health support -psychological support for ambulance staff struggling with stress related illness or struggling with post-traumatic stress disorder (PTSD) Bereavement support; Welfare support/Debt Advice and financial grants.
Why We Need You:
Our Ambulance Staff represent the very best of us. Everyone knows someone who owes their life to 999 call handlers and paramedic crews. However, the distressing and traumatic scenes that Ambulance workers face on a daily basis working on the front line, are imposing serious strains on the mental health and well-being of staff and whilst our Ambulance Services do all they can to support their staff, the sheer scale of the problem means more help is urgently required.At TASC, we provide a vital lifeline to ensure the health and well-being of both serving and retired ambulance service staff during times of crisis or urgent need. This is achieved through the provision of confidential, impartial advice and access to a range of support services, including counselling and physical rehabilitation. In order to keep pace with the growing demand on our services, particularly around mental health, we need your help.
Jump Dates
Choose a pre-booked jump date:
TASC The Ambulance Staff Charity has no pre-booked jump days. You can still jump on a date of your choosing.
Choose your own jump date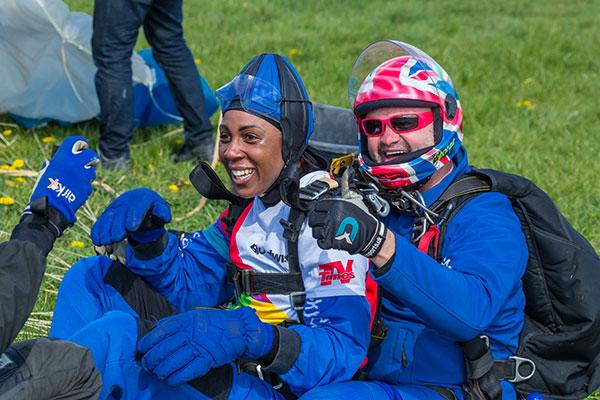 Fundraising
Raising money for your tandem skydive via an online fundraising page makes it quick and simple for your friends and family to support you. You can share the link to your fundraising page via your social media pages and through texts and emails. If you haven't done so already click through now and set-up your page or check out our Fundraising Ideas page to help you get the most out of your Charity Skydive.
How it works
Booking a charity jump
If you need help putting together your jump package, our Sales Team is more than happy to assist you. We'll ensure you get a charity discount of £25 off our 10,000ft or 15,000ft skydives when your charity is selected. Determine if your charity expects you to meet a fundraising target or if you will be self-funding the skydive.
You're all set to start fundraising once you've booked your skydive! Your charity can help you with fundraising, and we'll be available to answer any questions you have about the skydive!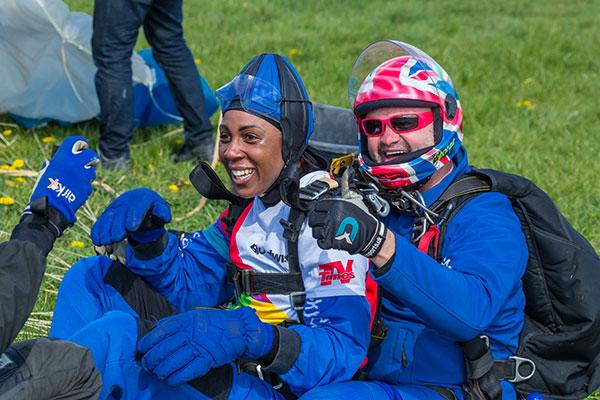 Step 1
Build your team
Skydiving is even more exhilarating when shared with friends, why not invite your friends and family and create a shared experience with memories that will last a lifetime.
Step 2
Select Your charity
Choose one of our 300 registered charities or jump in support of your own charity. Each registered charity will state if they will contribute to some of your jump cost or if you need to self-fund your own place.
Step 3
Book your Skydive
Book individually or as a group with just a £50 deposit per person. Some of the charities we work with have reserved spaces on pre-booked days that you are more than welcome to join. See our date picker tool below.
Step 4
Start fundraising
OK you're all set - We recommend you set up an online fundraising page as all funds you raise will automatically go to the charity of your choice.