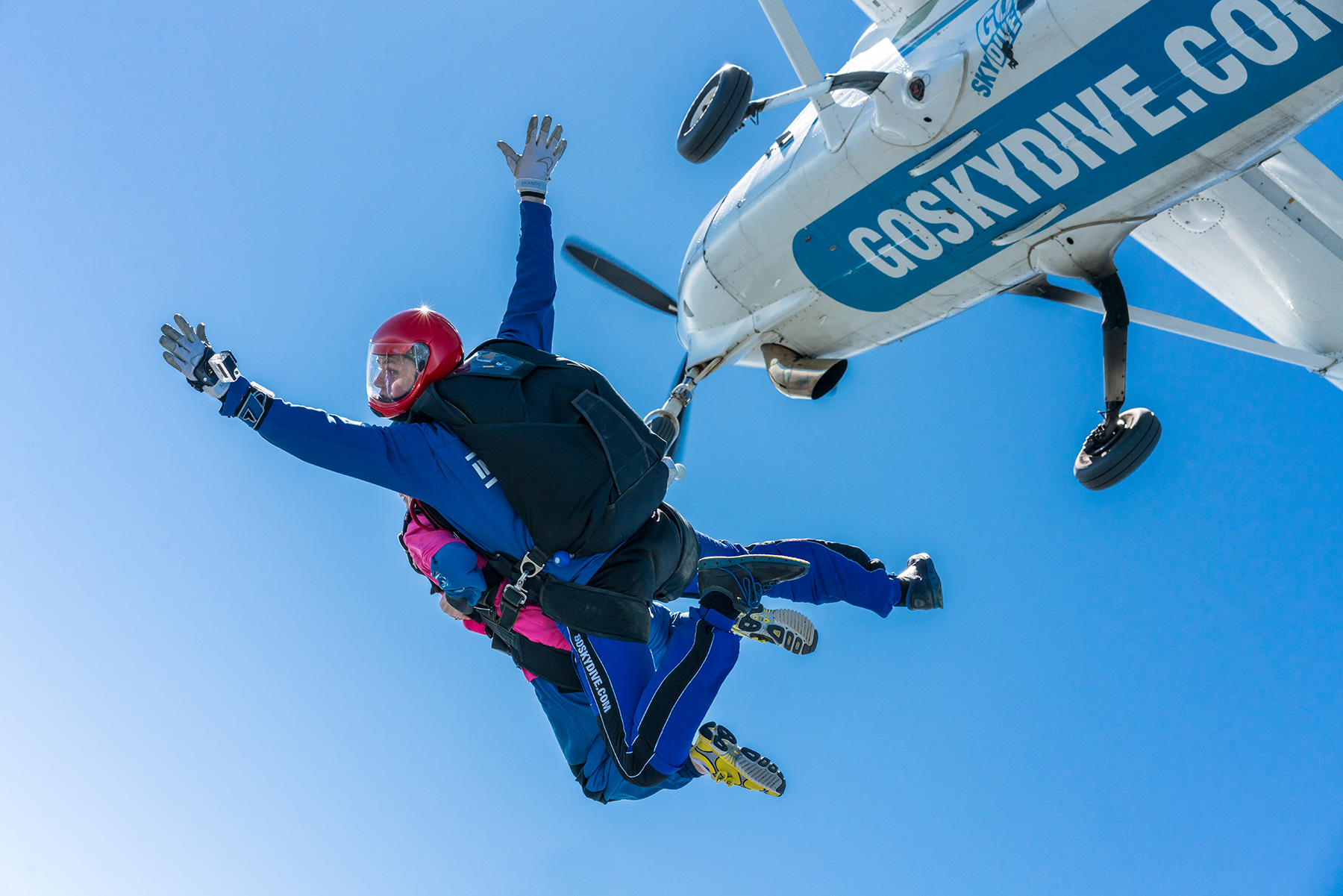 Don't have the money? Can't justify the expense? Here's how to make your skydive more affordable…
04 Mar 2020
Did you know that if you are raising money for one of our partnered charities with a fund raising target, you can secure your place with an initial £50 deposit. Otherwise, if fundraising for a good cause, we offer £34 discount off 10,000ft and 15,000ft jumps. Full information on charity skydive can be found on our skydive charity page.
Group bookings discount: If there's two or more of you, you'll be able to save from £10 to £25 per person: Have a look here for full details on skydive group discounts here.
If staying overnight is your only option, then sharing a hotel room will certainly make your trip more affordable, not to mention more fun!! Given that our business is very weather dependent, we also have a flexible cancellation policy agreement with one of the chain hotels conveniently located at a short distance from us. Please feel free to give us a ring to find out more.
Our 'Share the Rush' voucher which can only be purchased on the date of your jump at the centre once you have completed your skydive. This costs £10 and is equal to a £50 deposit voucher: it can be used towards a 10,000ft or 15,000ft jump for a friend and it's valid for a year from purchase date.
Our 'Multiple Jumps Discounts' applies to 10,000ft or 15,000ft jumps only: if you book a 2nd tandem skydive, we will discount this by £60 and if you book a 3rd tandem skydive, we will discount this by £100. This must be completed within the same year as your original signed British Skydiving paperwork. After this date, the discount will drop to £30 off.
Or if you quote the name of someone who you know has jumped before, we can take £30 off your 10,000ft or 15,000ft jump. This 'Recommend a friend' discount can only be used once, and is linked to the original jumpers booking.
Full details and conditions on all the above can be found on our terms and conditions page.