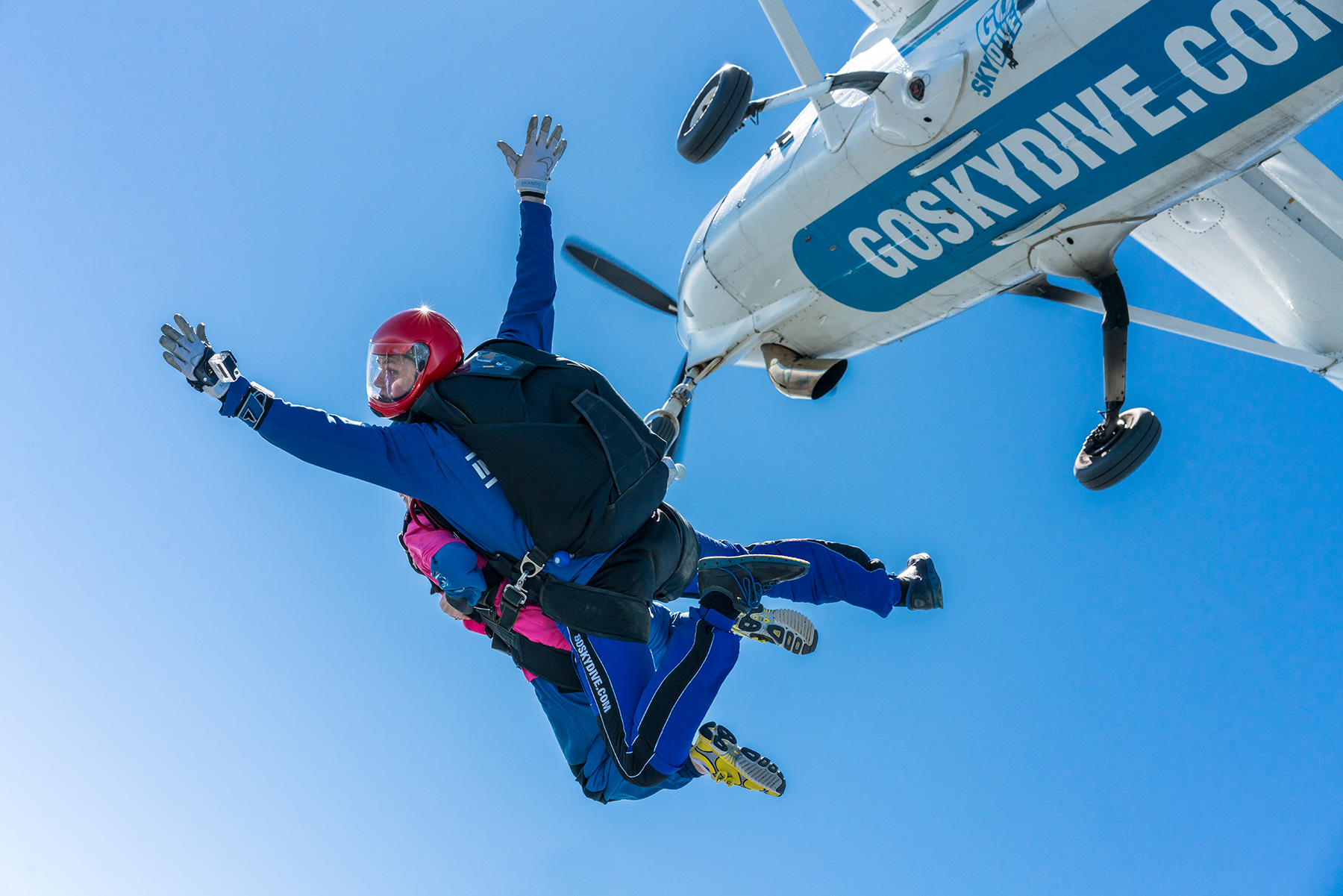 FIFA World CUP 2014: Diving Diva's
20 Jan 2014
World Cup fever has gripped the nation and we have all become a nation of armchair pundits! Not wanting to be left out here at GoSkydive HQ, we thought why don't we put our skydiving expertise to the test and give our verdicts on some of the most memorable dives from the first week…
10. The Wa-hey
That moment when you're about to land and your instructor is all calm and your still screaming with your eyes closed not knowing you've touched down.
9. The Dip and Dive
The moment when you're feeling all confident and trying to do some crazy tandem move and your partner bails at the last minute
8. The We Weren't Ready Yet!
That moment when you're pushed out the plane and you weren't quite ready – and your mate isn't too happy about it either!
7. You're not coming in son
You've spent hours, days perfecting your act, only to flop and be shown the door.
6. The Father Like Son
Even when diving your shape throwing is reminiscent of your dad dancing after one too many.
Switzerland's Xherdan Shaqiri is tripped by Ecuador's Walter Ayovi during the group E World Cup soccer match between Switzerland and Ecuador at the Estadio Nacional in Brasilia, Brazil, Sunday, June 15, 2014. (AP Photo/Marcio Jose Sanchez).
5. The Toddler
Somehow when balance and grace is required, you revert back to your two year old self.
4. The Banana Split
The look of horror when you realise you've nearly done the splits and are wearing yellow….You know the banana split jokes are coming!
3. The Try Hard
There's always one, who thinks they'll show the rest of us plebs how it's done… then you stand back and watch in glee as their composure and arrogance falls apart!!
2. The Pancake
This is simply known as the pancake – it might be flat but it's definitely NOT a smooth landing
1. The in Your Dreams!
Flawless technique, oozing confidence, gliding through the air…then you wake up!
Think we've missed any, send us your dives of the tournament to@GoSkydive #divingdivas.