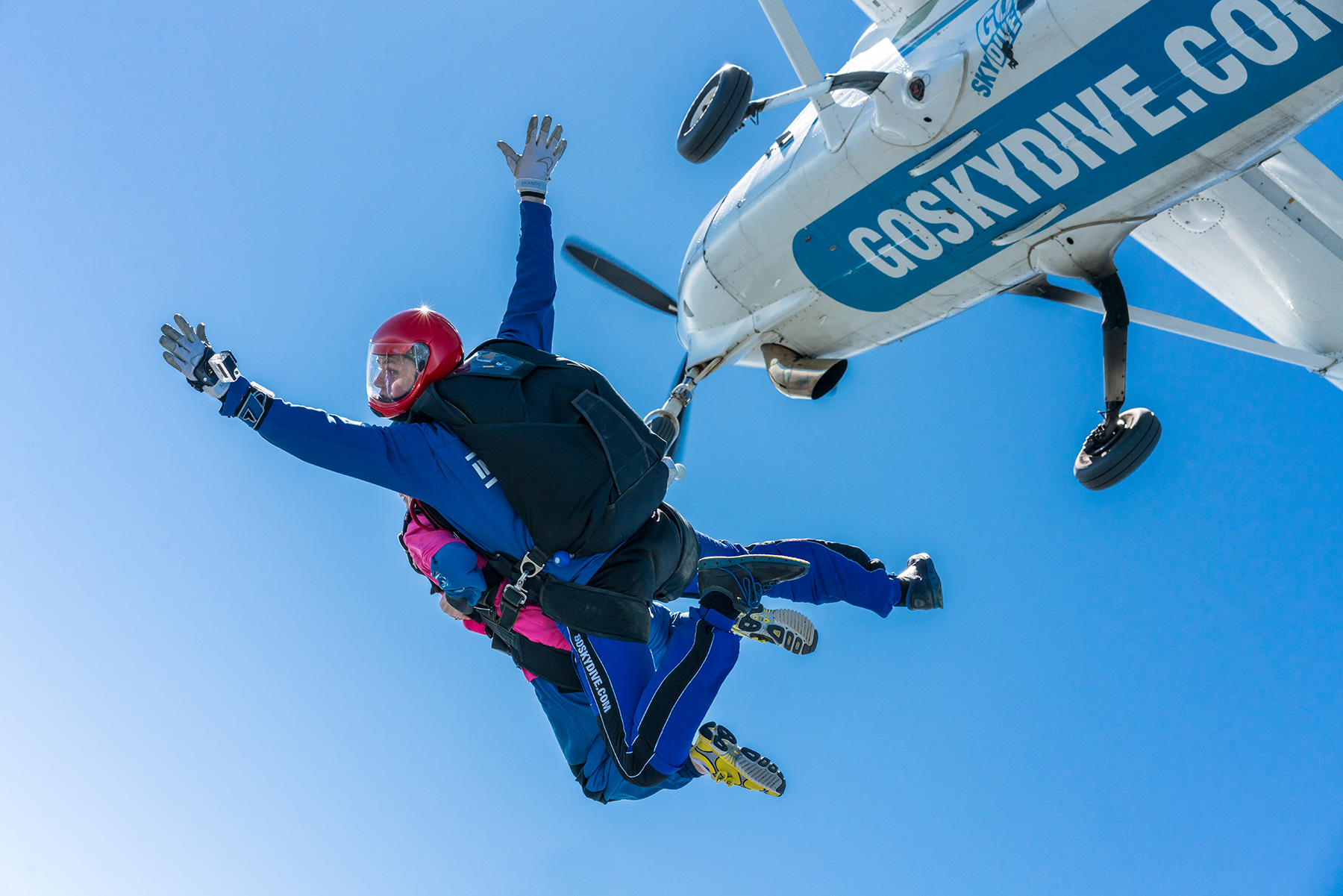 GoSkydive Apprenticeship Employer of the Year nomination
06 Aug 2018
GoSkydive has been nominated for the Apprenticeship Employer of the Year award at the National Apprenticeship Awards 2018. The awards ceremony will be held in in Bristol September 25th.
Our apprenticeship is the first of its kind in the world. Our apprentices complete a two year programme, with rotations through different areas of the business, learning from sales and marketing, customer service, photography, video editing, health and safety through to the tandem skydive certification.
The nomination is important to us as recognition from a national body such as the National Apprenticeship Awards shows how innovative and forward thinking Goskydive is as a company. This is evident in our 95% 5* TripAdvisor reviews and positive customer feedback.
We first started the scheme in 2015 to challenge the mind-set that skydiving is not always seen as a career path.
We aim to enhance the programme, opening additional centres and developing a pilot based apprenticeship, focusing on business and engineering. This programme should allow individuals to attain a commercial pilot licence whilst completing the apprenticeship.
We have a 100% apprentice completion rate, 6 to date with a further 12 on route to completion and 100% offer of employment with Goskydive.
GoSkydives other nomination 'Regional Apprentice of the year', as well as 2 extras – 'Rising Star' and 'Apprentice Champion of the year'.
Mike Baller – Apprenticeship Programme Manager said; "To receive recognition from the national apprentice awards is a real privilege. As a company the award is a testament to GoSkydives passion and commitment to excellence. The whole team at GoSkydive has helped to make our apprenticeship scheme what it is today!"