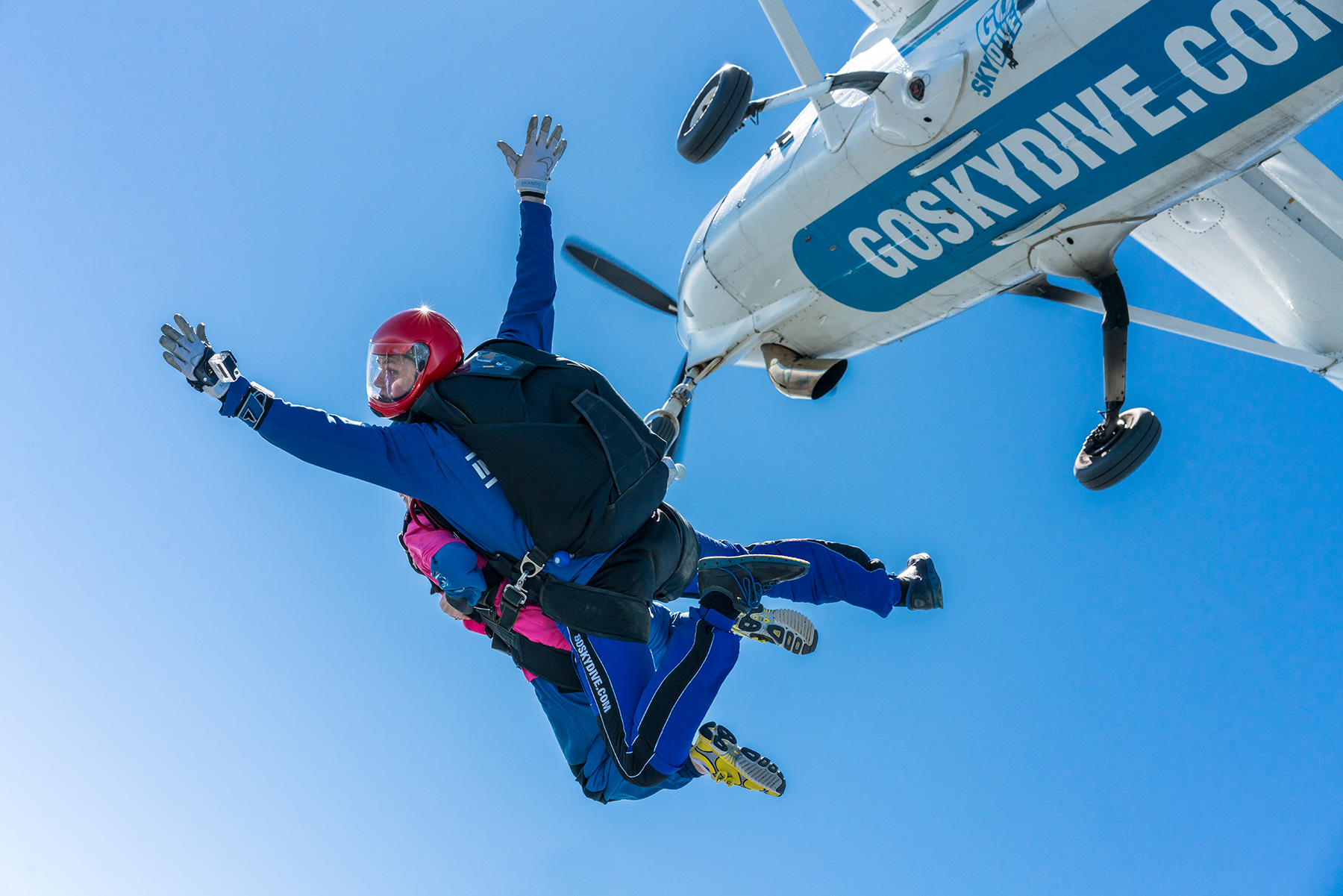 GoSkydive Plans Huge Charity Weekend
04 May 2017
GoSkydive the tandem skydive specialists, located in Salisbury are planning a huge charity weekend aiming to get 456 novices tandem skydiving over the 12th and 13th of August.
The event in aid of the charity Blesma is titled 'Fall for the Fallen' and is in memory of the 456 servicemen and women who died during the conflict in Afghanistan. Blesma are aiming to raise £100,000 through the event to carry on supporting veterans who have lost limbs or the use of their limbs to lead independent and fulfilling lives through welfare support and an activities programme.

Zanika Fearon, Community & Events Fundraising Manager at Blesma says: "Although combat operations in Afghanistan ended in December 2014, those who suffered as a result of that conflict and others besides are still living with the consequences. Events like this one raise vital funds that allows Blesma to carry on supporting them throughout their lives. So please show your support, sign up to take part in Fall for the Fallen and jump in memory of a fallen soldier, whilst raising funds for those who have to live with life changing amputations."
Event participants will not only be raising money for a good cause they'll be putting their body and mind through their paces as they jump from 2-3 miles up, freefalling at speeds of 125mph for up to a minute before they enjoy a more tame parachute ride over the beautiful patchwork summer landscape of the Wiltshire countryside.
For more information and to sign up, please visit www.goskydive.com/blesma/ or call 01722 568312.