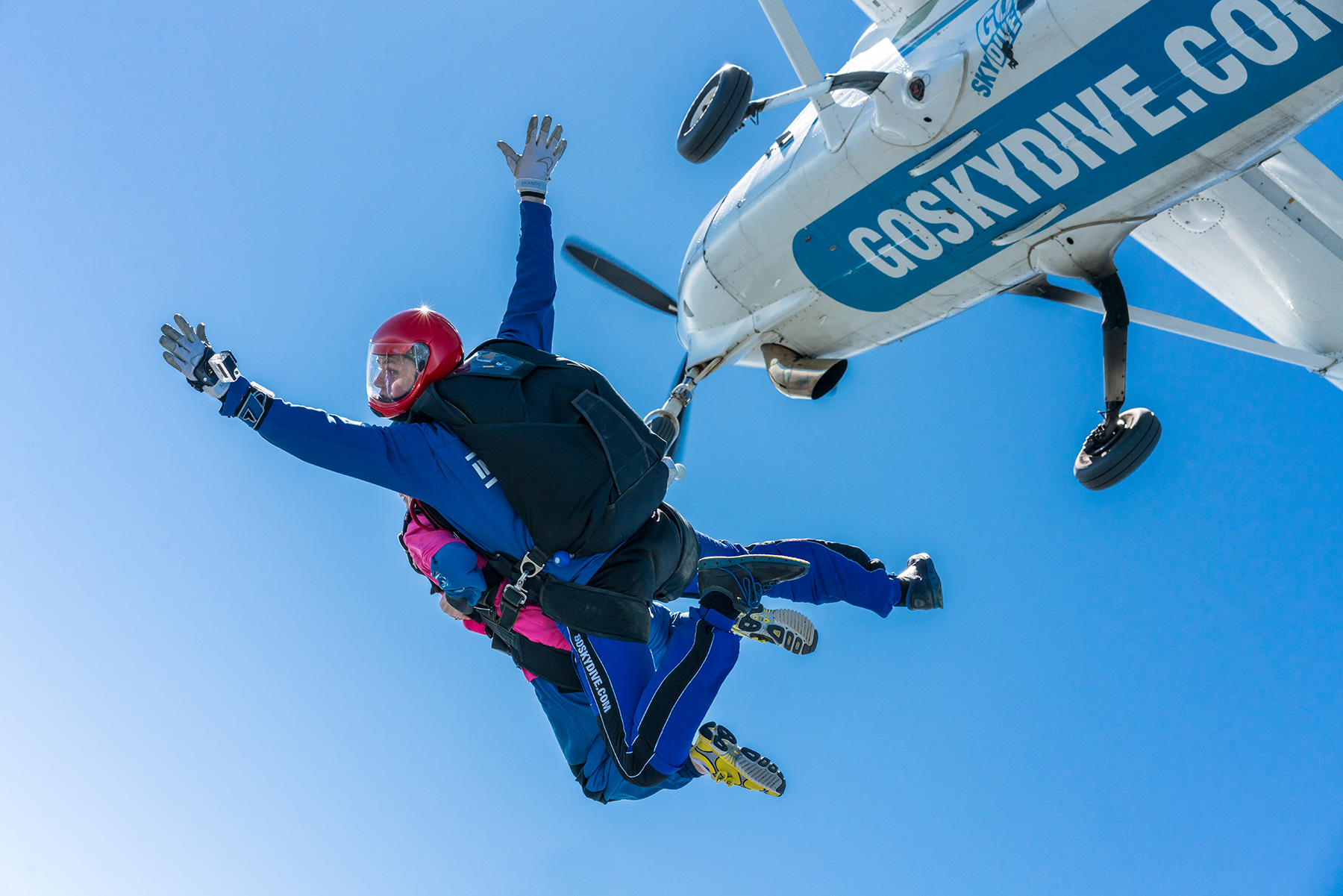 How do I decide when to go skydiving?
18 Apr 2023
Skydiving is generally considered to be best during the warmest season, such as the summer, but actually any time of year is perfect for a jump, due to the following reasons:
We kick off our skydive season in February. In the winter, the air and visibility are usually so clear that you can see Wales and the South Coast from above. The landscape looks like something out of a postcard: it's like being in a winter wonderland. Although it's cold on the ground, and it's even colder up there, when adrenaline kicks in and you're experiencing sensory overload, you don't feel the cold as much as you would normally. Our operations are also quieter at the beginning of the season, making for shorter wait times… provided the weather cooperates!

The spring season is marked by the first green landscapes and flower blossoms that appear between March and May. Due to the fresh air, miles and miles of visibility are possible. Sting's famous song, "Fields of Gold," was inspired by the bright patchwork of rapeseed flowers dotted across Salisbury Plain, Old Sarum, and the stunning Woodford Valley in April and May. This is where you'll find the song writer's country estate and residence, The Lake House.
There is a feeling of holidays and warmer temperatures during the summer months between June and September.Because the weather in the summer months is generally much nicer, they get booked up well in advance. For this reason, if you want to book in our peak months, do so as soon as possible.

If you're a fan of autumn colours, October and November tend to be great months to skydive. The autumn colours of yellows, oranges and red look incredible when seen from thousands of feet above. The shorter operations days this time of year will also mean shorter wait times… again, weather permitting!
As our skydiving operations close between December and January, our offices will still be open, and our Customer Service Team will be happy to help with any questions and to give you any advice prior to booking on info@goskydive.com.