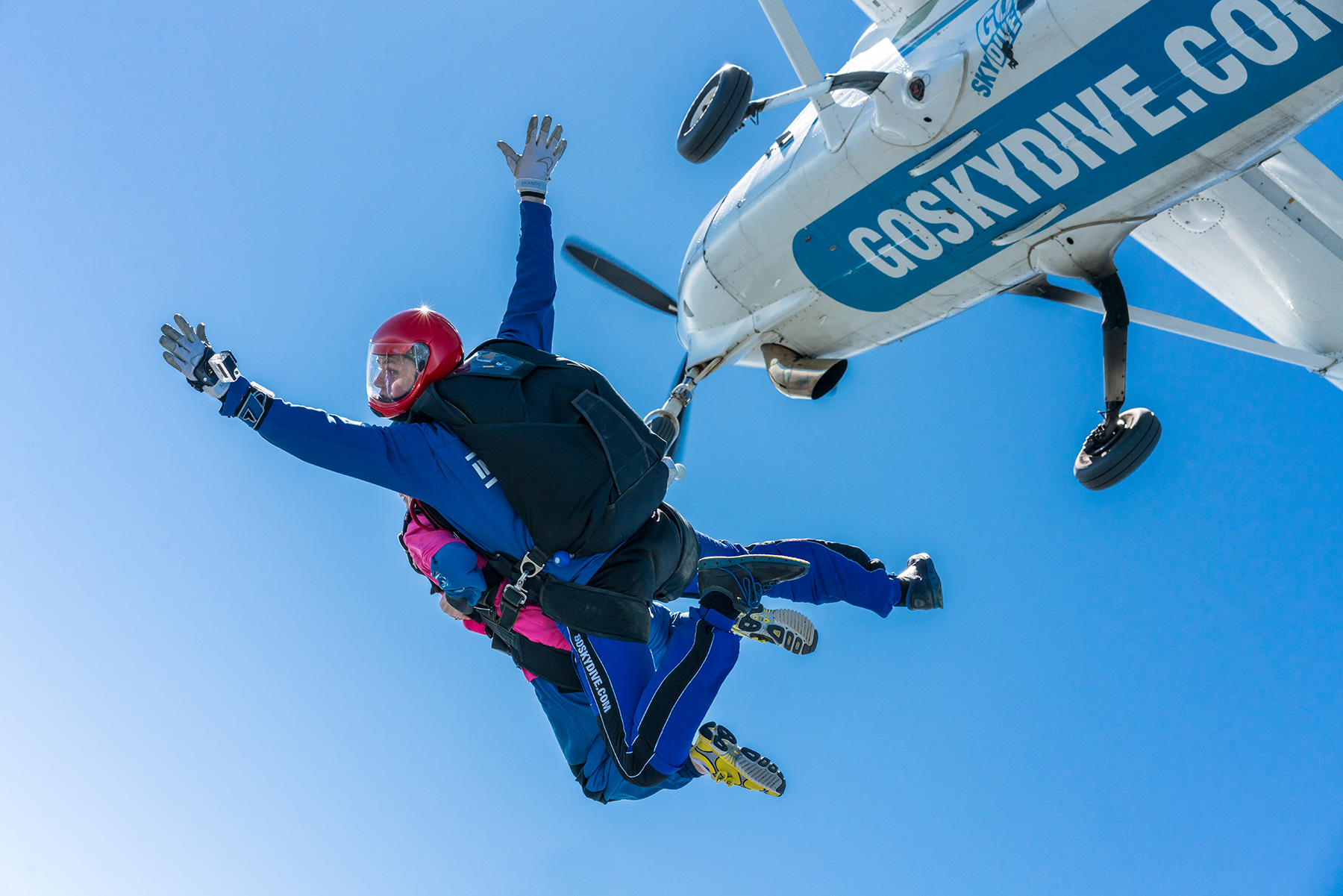 Our very own instructor Max has been away at the ISSA World Series in Italy.
03 Jul 2018
This round is number three in the series of four that make the ISSA World Series held this year at Skydive Fano on the Adriatic coast. It's not a big dropzone but they're busy, running an 18-place Cessna 208 Caravan pretty much nonstop all weekend. They also have a lovely café serving good Italian food, a swimming pool and as well as always offering a warm welcome they have a close relationship with a craft brewery (Birra Viola) which is exceptionally good. It's always nice to be in Italy!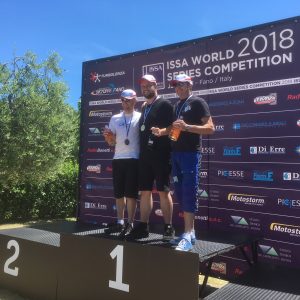 Max arrived a couple of days earlier and hooked up with his Swedish speed skydiving buddy, Henrik Raimer. They got a few training jumps in at two other dropzones near Ravenna to the North before heading down to Fano on the Friday, official practice day before the competition. A few more practice jumps before rain stopped play. Boy did it rain! Full-on, torrential, bucketing-it-down type of rain that soaked you to the skin just looking at it, let alone venturing outside. No problem though for Max, who had ten jumps over the last few days and was feeling good.
Saturday the competition starts, Max was doing ok, mainly posting speeds around 470kmh. Max was swapping 2nd & 3rd places with Marco Hepp (Germany) throughout the day, but Henrik is pulling ahead with several jumps in the high 490's and even one over 500kmh. This is good for him as it's an improvement in his form but frustrating for Max as he hopes to be putting some 500's on the scoreboard too. Pretty consistent, with only one poor jump.
The Italians are also holding their national speed skydiving competition concurrently and Stefano Celoria is doing well, with Carmine Della Corte and Maschia Ferri (the only female in the competition in 2nd & 3rd respectively. Simone Bonfanti, who joined the 500 Club at the last competition, is having a terrible time, as most of his jumps are too unstable to be measured and he's scoring zeroes.
The end of the day leaves the competitors with seven rounds completed, Henrik in first with a healthy margin, followed by Marco and Max in third, but only by a whisker. See the full ISSA World Series 2018 3rd event results here.
Max comes home with a Bronze medal in the end. Max said it wasn't a 'fast' competition with only one 500kmh+ jump but a little disappointing for him. Not his worst performance, but also so some way off his best too. The next event is the final round in the series in just two weeks time. Good luck Max!