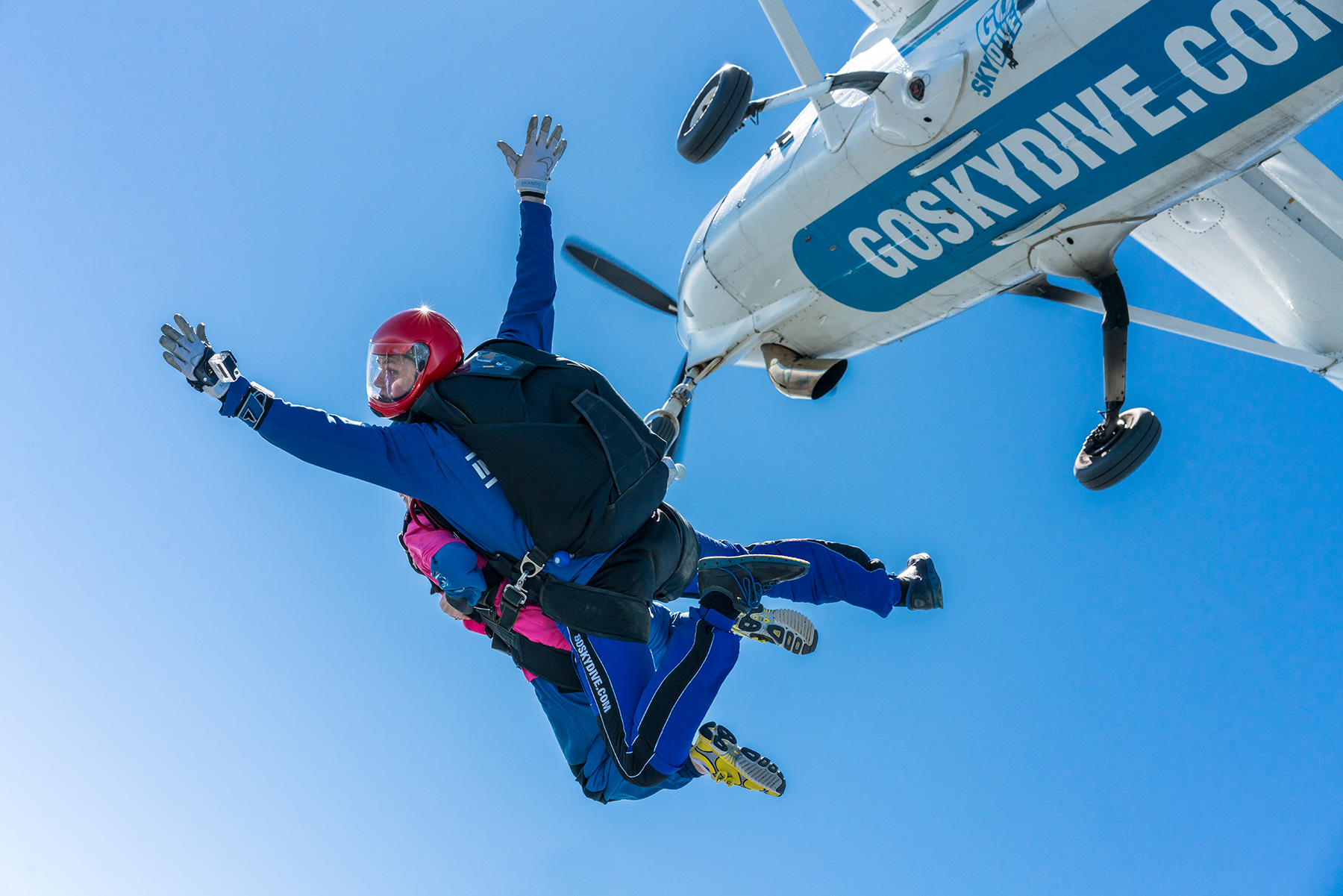 ISSA World Series Champion
10 Jul 2017
ISSA World Series: Speed Skydiving 4th Round, Dunkeswell, UK. 30 June – 02 July 2017
Our man max is now the International Speed Skydiving World Series Champion and the British record holder – here's his personal account of the competition.
The last round of the ISSA World Series was held here in the UK and hosted by Skydive Buzz, down in Devon with a fast aircraft and a warm welcome. We had a pretty good turnout, with fourteen competitors from five countries – UK, Austria, Switzerland, Portugal and Italy. Unfortunately our fifteenth competitor, Gerda Klostermann-Mace from Germany had to withdraw due to an injury so this left only one female in the competition, our own Lucy Westgarth from the UK.
The scheduled start for Friday morning was delayed due to low cloud which persisted all day. No jumps, but lots of tea was drunk and cake eaten. It all got going on the Saturday morning though, with a practice round for everyone and then straight into the competition. I turn out a speed of 484.87kmh, not bad but not the 500+kmh I'm capable of. However, the sudden upset is from Matt Byrne, one of our UK entrants. He's done some speed skydiving in the past and has hit some pretty fast times in practice recently, but not in competition. Matt posts a speed of 548.77kmh, which places him firmly in the '500 Club' and what a way to arrive! That's the fourth fastest speed ever recorded in competition, and dangerously close to my British record.
The pressure is on and over the next six rounds I'm chasing Matt hard. My speeds are more consistent but not as fast as I usually am. Is the air slower in Devon? I only score one round over 500 (505.82) which helps me to catch up and at least I'm comfortably clear of Mike Lovemore, who's owning third place. The final round comes on the Sunday morning and I'm in second place still, but Matt is only a couple of kmh ahead of me, so the final round could change everything.
And so it does! Matt scores an O.B. (out-of-bounds) jump which is his third for the meet and that means his five best scoring rounds include a couple in the low 400s which offset his fastest jumps. On the other hand I post a respectable 492.53kmh, which is not the fastest I've been but consistency wins the day. My total score is the highest. 2469.82kmh to Matt's 2416.39kmh, making it a comfortable win, averaging out at 493.964kmh.
Prize giving follows a couple of hours later and I walk away with a huge silver cup for winning the round, but most importantly the gladiator sword which is the trophy for winning the series. It's been a great competition, I won three of the four events and only came second by a very small margin in the other, so I'm really pleased with my performance. Next up is the European and World Cup of Speed Skydiving held next month in Saarlouis, Germany alongside a whole bunch of other skydiving disciplines also competing for their European and World Cups. It should be fun for the speeders as most of the usual suspects will be there so I need to go even faster!