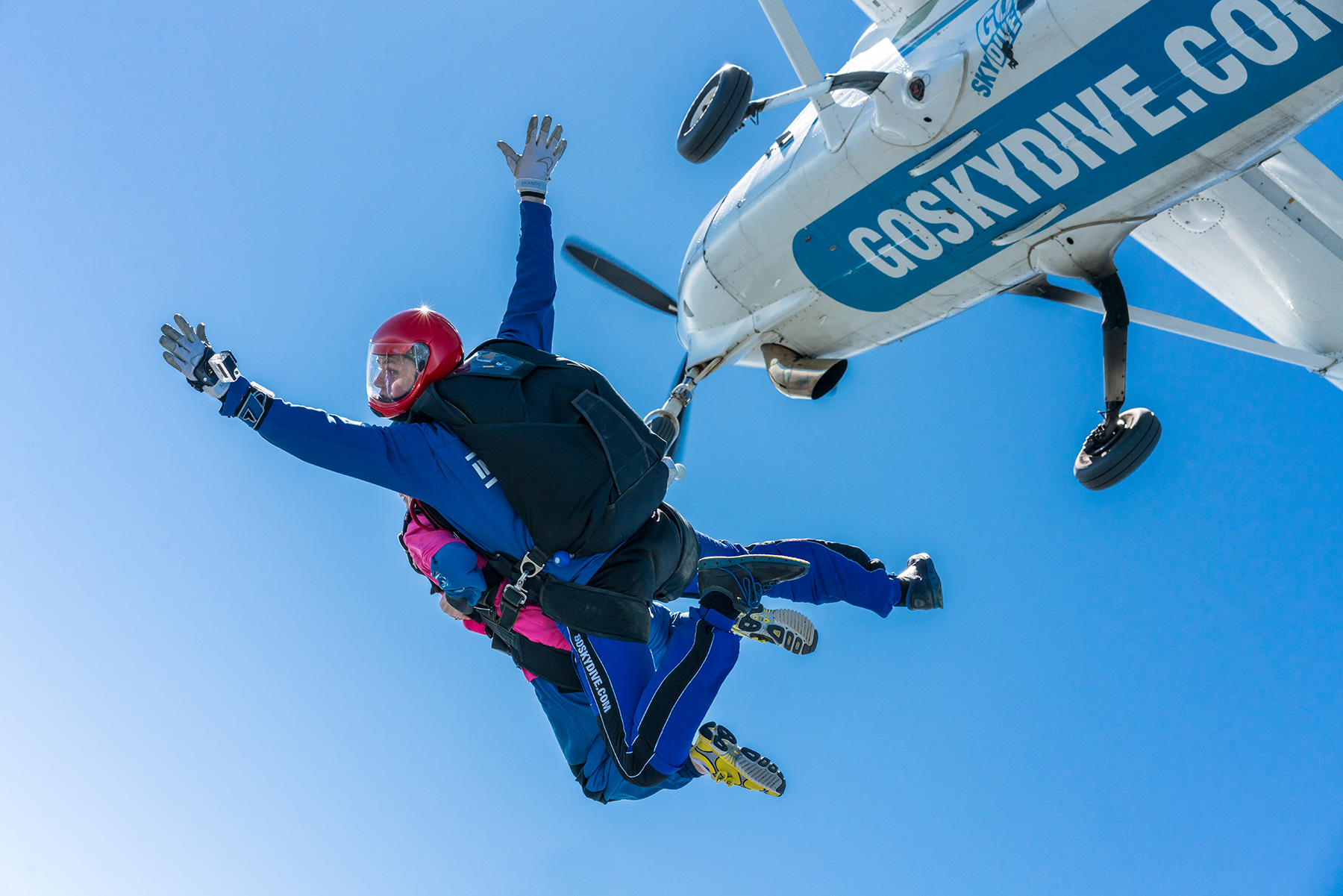 Jack Jumps Again
01 Jul 2014
The lovely Jack Hake jumped again this month for his second time. Jacks story with us started in October last year when he did his first skydive at the grand age of 93.
Jack promised his wife that he would take her skydiving but she sadly she passed away in August before he was able to take her.
So, in order to keep his promise to her he took her ashes in his jump suit so they could experience the jump together and fulfil her last wish.
Jack has since turned a year older and is now 94, the oldest tandem student we've had on our drop zone!
Although we want to make a big fuss, Jack is one who thinks it's not a big deal and wants to just enjoy his experience one more time.
Jack quoted as he landed for the 2nd time – 'I'm so tired….when's the next time?' Our tandem instructor who has taken Jack on both of his skydives said in response – 'same time next year jack?'
Jack certainly is amazing and an inspiration. Anyone thinking they are too old to do a skydive. Think again!