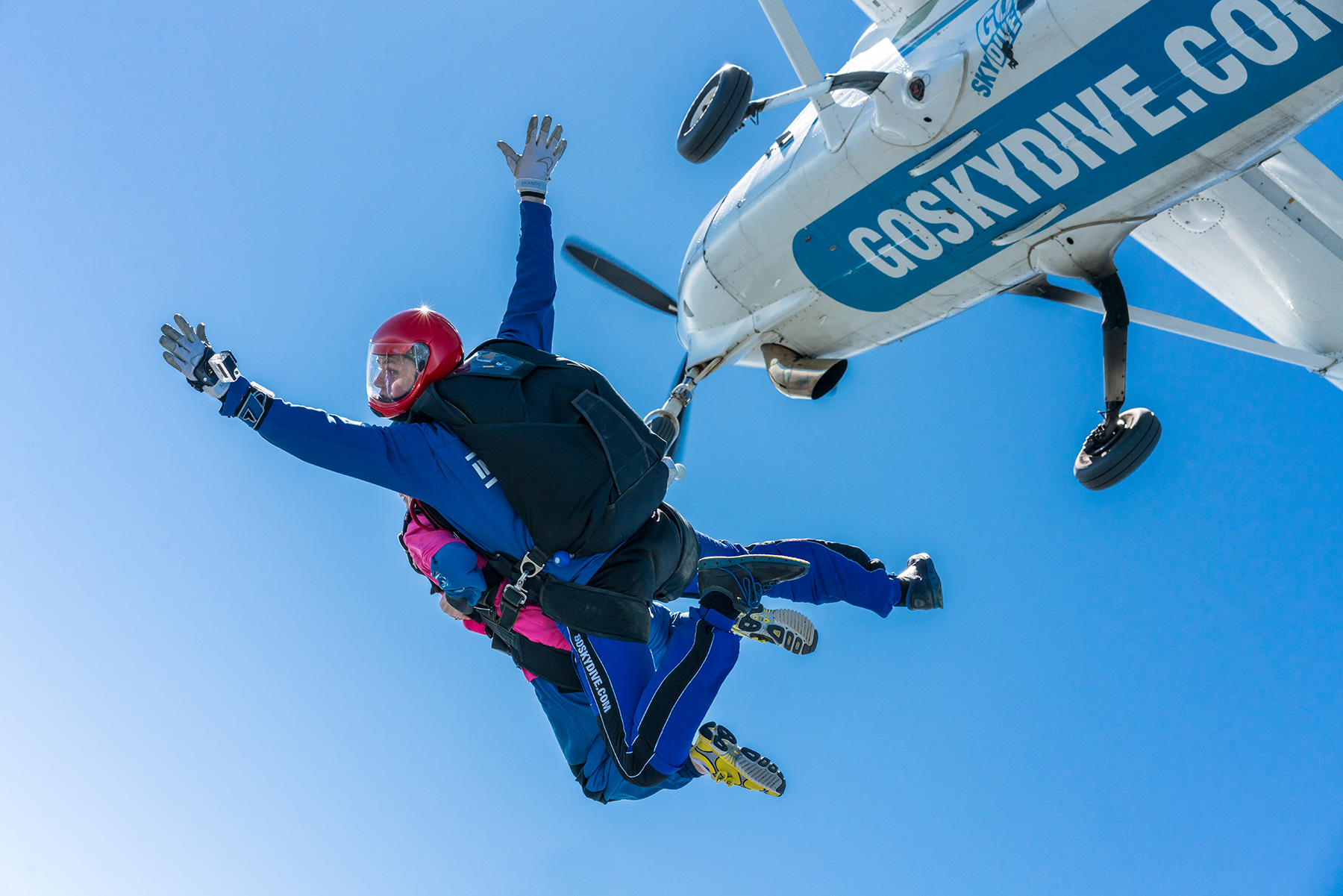 Our Man Max has just Won Round 3 of the International Speed Skydiving Association World Series! Here's Max's account….
20 Jun 2017
The third round of the World series comes just two weeks after round two and this time we're in Sweden, hosted by the Stockholm Skydiving club at their dropzone just north of the old town of Uppsala. It's a proper old fashioned club, run on a not-for-profit basis and all members are 'shareholders'. This means that everyone mucks in together to help keep everything running smoothly and there's a really friendly vibe to the place. Unfortunately it's also pretty far north (about as far towards the pole as the very top of Scotland) so that means the weather can be pretty variable. Last year we were rained on for 3 days solid and managed to rush through six rounds on the Sunday afternoon. We're hoping for more sun this time. Also, there's only six of us in the competition. The three Swedes: Henrik Raimer (current World Champion and World Record holder) Daniel Hagstrom and Henrik Anderson. The only foreigners to make the trip apart from me is Reinhard Wiesenhofer from Austria and Mascia Ferri from Italy, who is our only female contestant in this competition
Coming so soon after the last round is a good thing, I'm feeling fast and on top of my game, especially after just missing out on gold in Germany. I arrived a couple of days early so I wasn't rushed and tired after travelling, and spent the day before the competition sightseeing in Stockholm. I'm feeling relaxed and ready to go as we get a warm up jump before we start so I know all my kit is in order and I'm familiar with the dropzone from above. Despite the careful preparation my first round goes badly and I score zero as I'm fast but unstable. If it had scored it would have been a 500kmh+ jump. Yet again, this puts me on the back foot at the start of a competition. It always seems to happen to me! Henrik Raimer has put in a respectable 465.99 kmh on the board and as the World Champion on his home turf he's the man to beat. Round two and Henrik posts the first 500kmh+ jump of the competition – 505.99kmh but I blow him away with a 537.40kmh to establish myself at the top of the leaderboard. I manage to hold on to first place all through the competition, posting a bunch of fast jumps (500.57kmh, 514.25kmh, 506.87kmh & 495.90kmh) and extending my lead on Henrik despite his efforts to catch up.
We get the meet wrapped up in just a couple of days despite low cloud and rain closing us down early on Friday and Saturday. The final round is held on Sunday morning and I've got it all sewn up. Henrik Raimer never really found his form and only posted one round (R2) over 500kmh. On the other hand I consolidate my performance with several fast rounds over the magic 500. In fact, only one of my best scoring five rounds is in the 400s. I'm really happy with the result as my performance is much more consistent this time. My fastest isn't as fast as the last meet but my slowest isn't as slow either so it gives me a competition average (of the best 5 rounds) of 511kmh, slightly faster than last month's comp.
Next up is the fourth and final round of the ISSA world series, to be held here in the UK at Skydive Buzz in Devon at the end of June. I'm currently the favourite to win the overall series trophy as I've won two out of three events so far but it's not in the bag yet. I came second to Moritz Friess in Germany last month. If he's there then I have to make sure I beat him as he could still upset my plans. No pressure then…