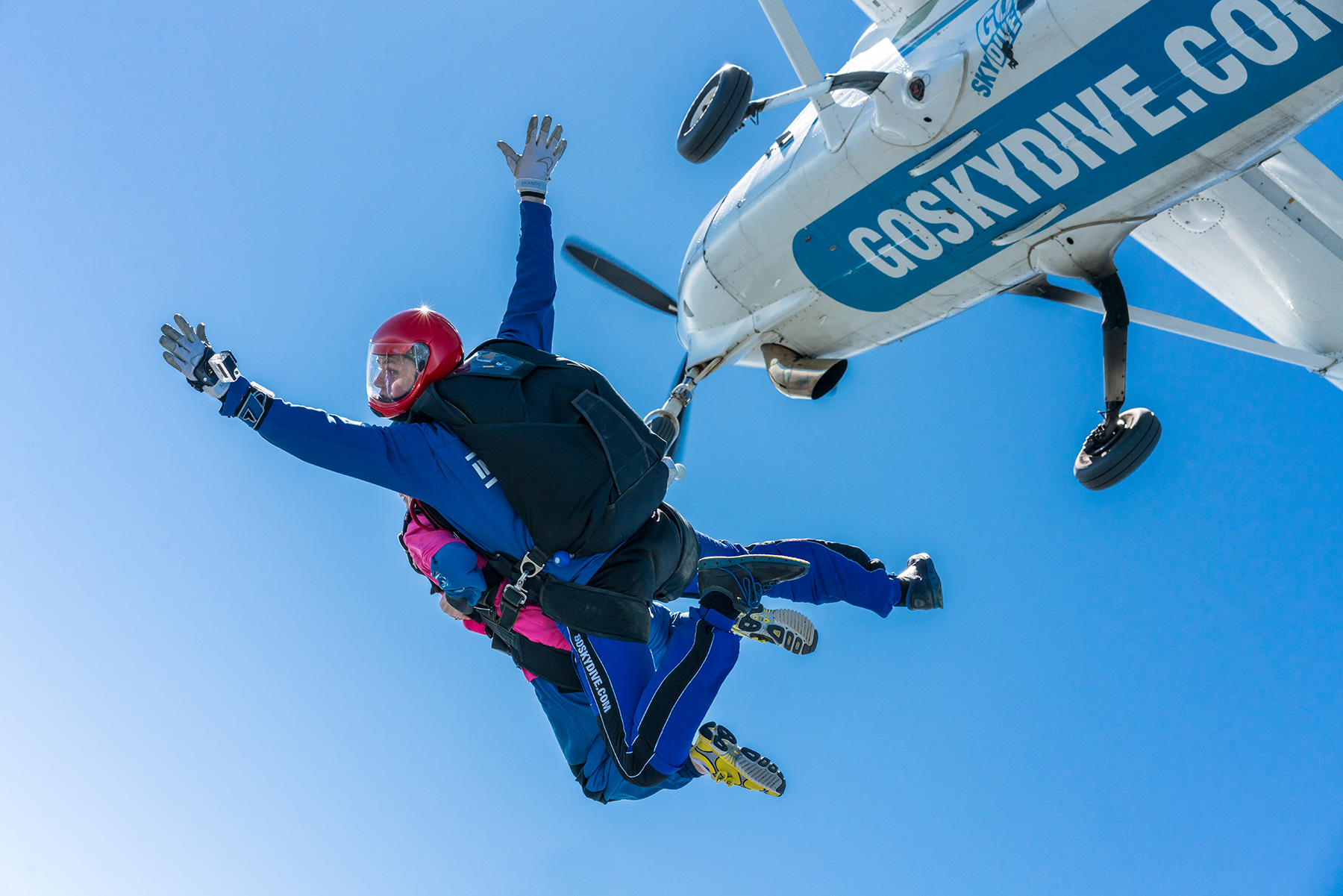 One Jump – 2 lives changed
11 Nov 2010
A life changing experience was in the air on Saturday the 6th November an unsuspecting Gabi was coaxed into doing a tandem skydive that turned out to be anything but an average day at the airfield.
But what does the sign say?
The day before, Igor had been very creative and painted a big sign in Slovak, 'Will you marry me Gabi' that got pinned to the ground at the landing area. Once Gabi was under the parachute her instructor pointed out the sign to her and the magic began.
Igor proposed and a very happy and tearful Gabi said 'Yes'.