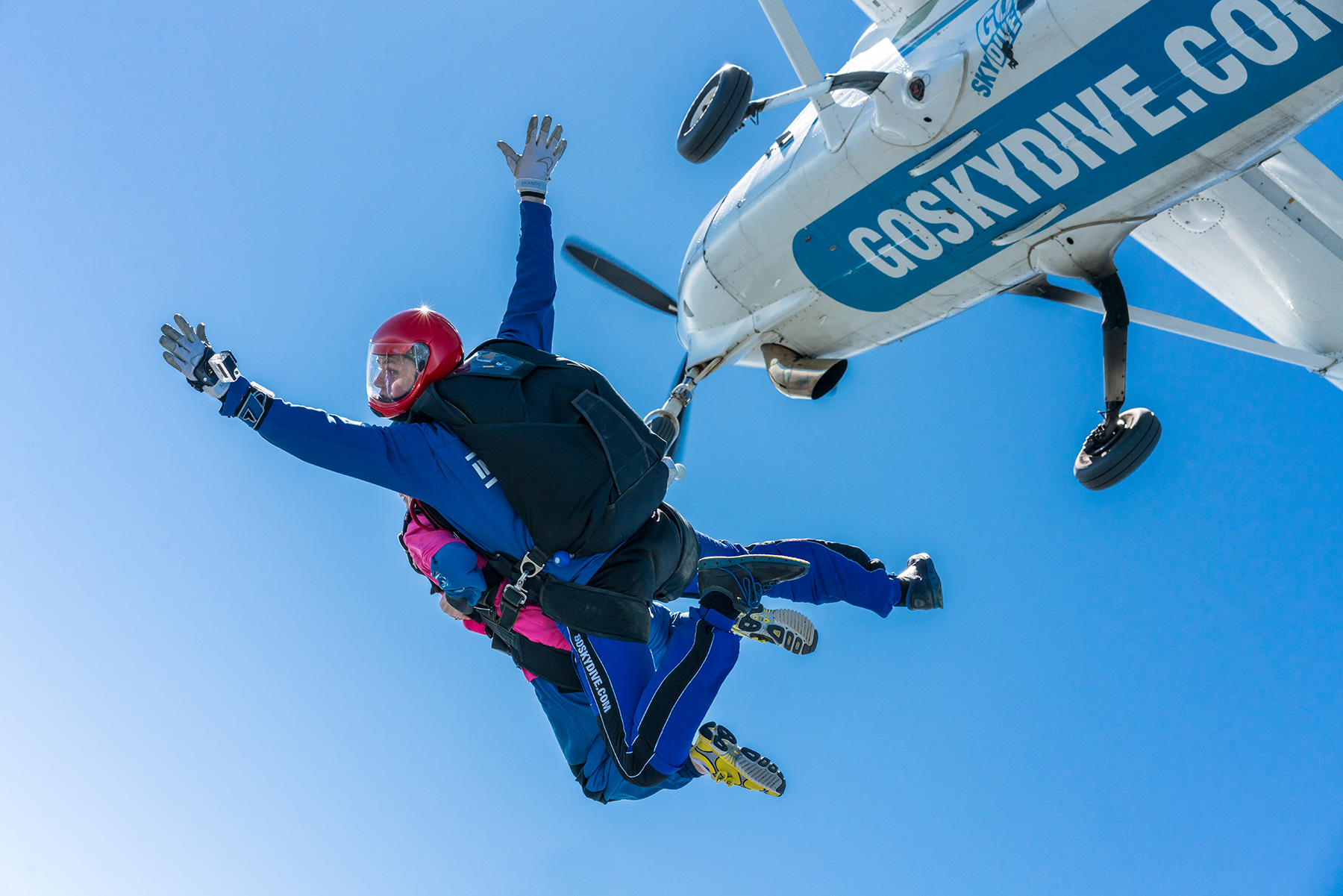 Record Breaking Skydive From 25,000ft – No Parachute Needed!
04 Aug 2016
Skydiver Luke Aikins flew into the record books as he made an unprecedented leap from 25,000ft over the Californian desert using only his body to safely guide his fall into a giant 'Fly Trap' net. With over 18,000 jumps under his belt (Luke went on his first tandem skydive at just 12 years old) and after two years of planning and preparation the 42-year-old strolled into the plane although he admitted "If I wasn't nervous I'd be stupid!".
Flanked by his team – including a cousin – during the first stage of the descent the American rehearsed his landing during two minutes of free fall towards earth, but was left alone for the last screaming segment towards the 100 square foot net specially designed to cushion his fall utilising compressed air cylinders, where he landed safely to the elation of his family, crew and TV audience.
test
test
Skydivers have always been looking to push the limits of air travel, and we salute Luke for leading the way in demonstrating how we can safely break new ground within our sport. Luke took to social media to express his joy and thank his team, reminding us the with "proper preparation" and "if you train right" you can "make anything happen"; a mantra we wholeheartedly agree with here at Go Skydive!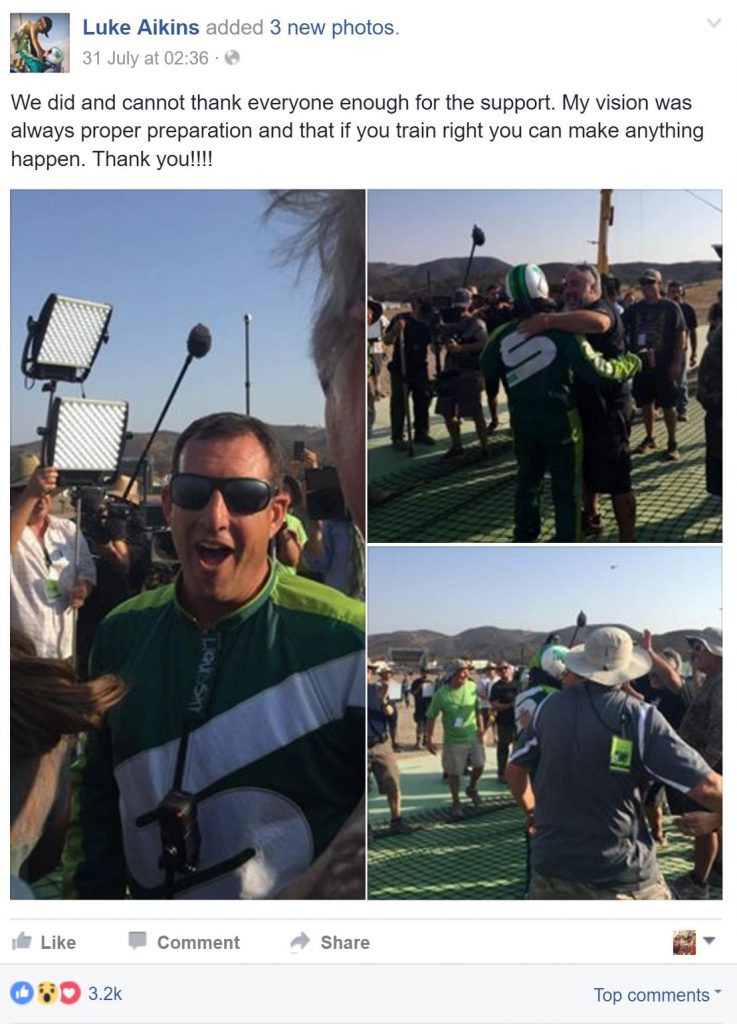 Above: Luke Aikin took to his facebook page to celebrate the world-first
While we can assure you we won't be jumping out of planes anywhere without our state-of-the-art parachutes and equipment, the dream of soaring towards the earth can definitely be made reality here in Wiltshire without going 'full-Aikins'!