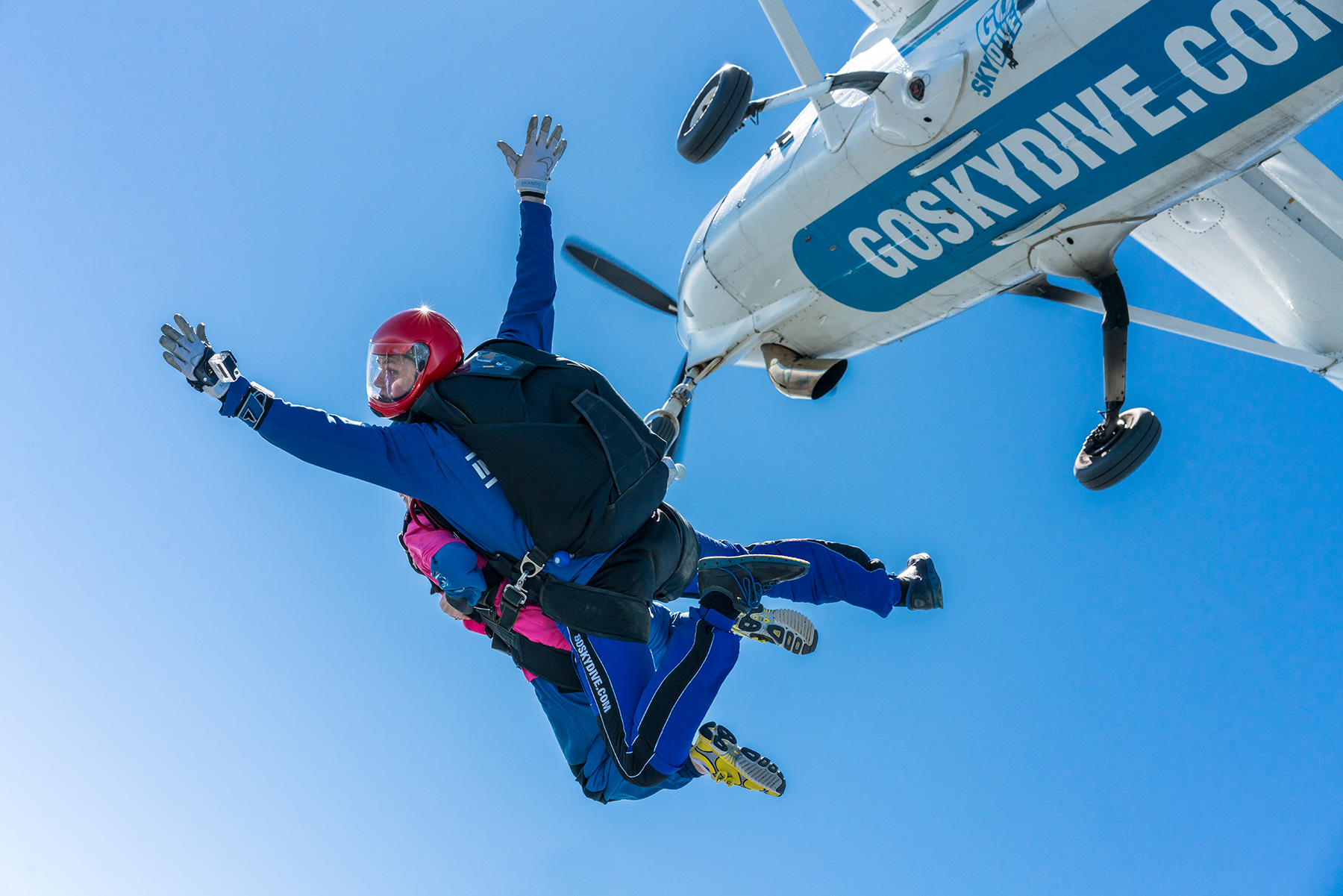 Skydive – check, birthday celebration – check and marriage proposal – check…. all in one day at GoSkydive
23 Sep 2019
Jamie Snape of Frome, Somerset, had a birthday to remember at GoSkydive Old Sarum. Having jumped from 15,000ft as part of his tandem skydive, Jamie had a final surprise for his girlfriend Tanya South when she landed just after him.
Jamie jumped in tandem with Instructor Gary Chapman and freefall camera flyer Jordan Price capturing the footage.
At 5,000ft under the parachute, Jamie said "hell yeah, absolutely epic, best birthday!". Tandem Instructor Gary Chapman performed some high speed turns over Salisbury then they landed safely at Old Sarum Airfield.
Jamie then waited for his girlfriend Tanya who jumped in tandem with George Clack. Jamie walked over and popped the question "I've got one more surprise" got down on one knee and said "will you marry me?". She said "yes!" Congratulations to Jamie and Tanya. When asked if they had any messages for family and friends, Jamie said "Do it, get married and jump".