The UK's Specialist tandem skydiving centre just 90 minutes from Gloucester
The UK's specialist tandem skydiving centre just 1hr 30 minutes from Gloucester. GoSkydive is the UK's only specialist first-time tandem skydive centre. Located in Salisbury on the central south coast just 90 minutes from Gloucester, GoSkydive is your closest tandem skydiving centre. If you are travelling to us from Gloucester by car our centre is easily accessible by the A417. At GoSkydive, customers from Gloucester and across the UK are taken through a customer journey that cannot be matched by any other skydiving centre in the UK.
The view from the skydive in Salisbury to Gloucester is visible on clear days. Looking north west from the jump location, you will be able to see the hills of The Cotswolds which border Gloucester. West of Gloucester is the River Severn which can be seen snaking its way into the city.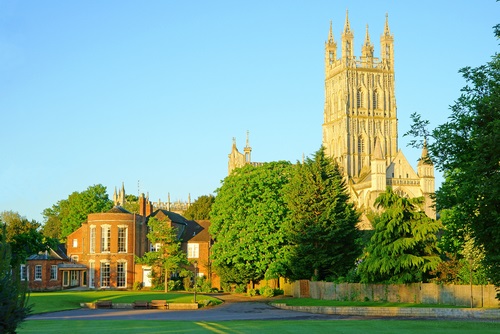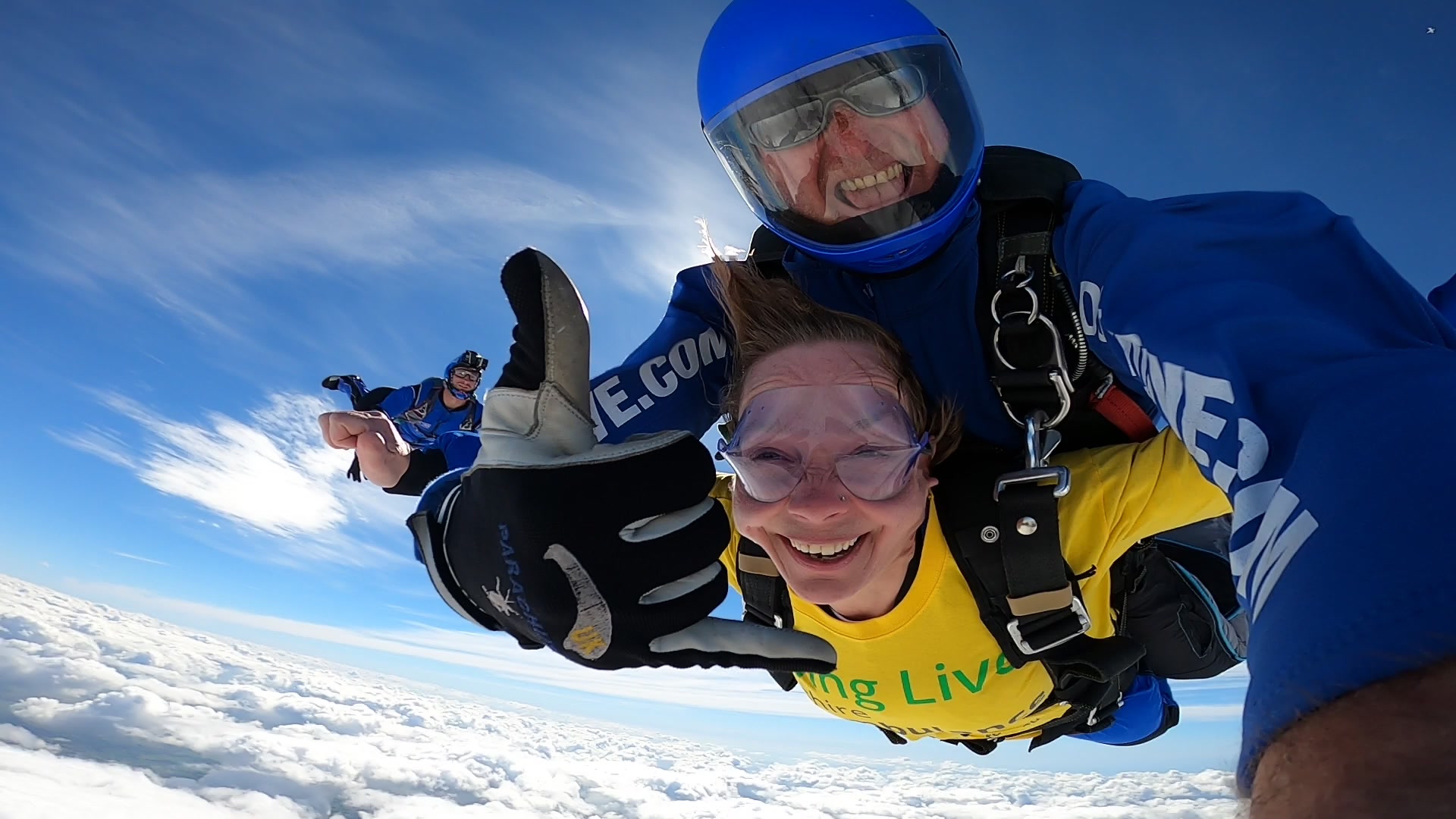 Charity Skydives Gloucester
If you're thinking of a way to raise money for a good cause, tandem skydiving for charity is a great way to do it.
It is not only admirable that you are brave enough to jump out of a plane at 15,000 feet and that people give generously to your cause – but you also get to have the most amazing life-changing experience. Thousands of charity skydives are done by GoSkydive each year, and here's one – Zoe Ball's jump for MNDA.
In doing a tandem skydive for charity, you'll be doing something life changing that will attract people to sponsor your cause. A staggering half a million pounds was raised for good causes by GoSkydive in 2015, more than any other skydiving company in the UK.
Call Gaby in the charity team 01722 442967 or email charities@goskydive.com for more info on our charity affiliations.
Find out more about skydiving for charity.