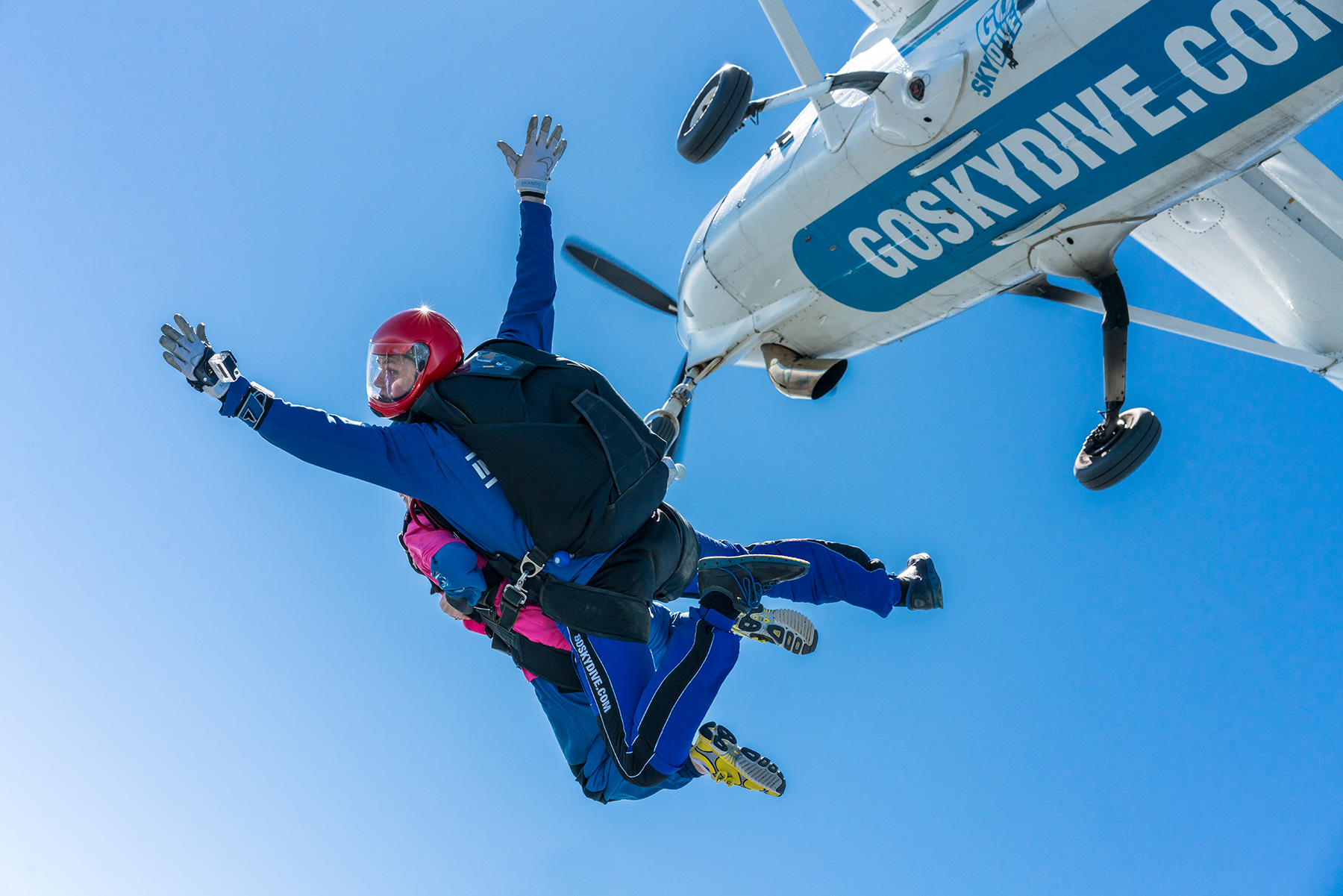 The Jump from Space
19 Oct 2012
A little over a week on, we have finally had time to sit back and reflect on what a truly amazing achievement this was. We are of course talking about the jump Felix Baumgartner undertook on Sunday evening.
We offer up some spectacular sights over the Wiltshire countryside, but nothing quite compares to the sights Felix was able to take in standing on his pod at 128,000ft high.
Our very own Ex Red Devil and current GoSkydive tandem instructor Chris had this to say on it all.
"Felix's world record of the highest tandem was fantastic and has brought really positive exposure to the skydiving world. I would love to do that and go down in history the way he has, although it is so much more dangerous than a tandem from 15,000ft.
Felix broke the sound barrier and the G force could easily have caused unconsciousness, but he would have been training for that for some time previously.  There was a hairy moment when the world held its breath, he lost control which resulted in him coming out of freefall far earlier than he had anticipated. The result was he broke the record for the highest skydive, but not the longest freefall leaving an opening for future daredevils."
If this has inspired you to – not from 128,000ft – try out your very own skydive jump or you would like to give a loved one or friend the opportunity to experience the rush of freefall, why not visit our Christmas Skydive Voucher page and take advantage of the giving season to experience this truly unique experience.