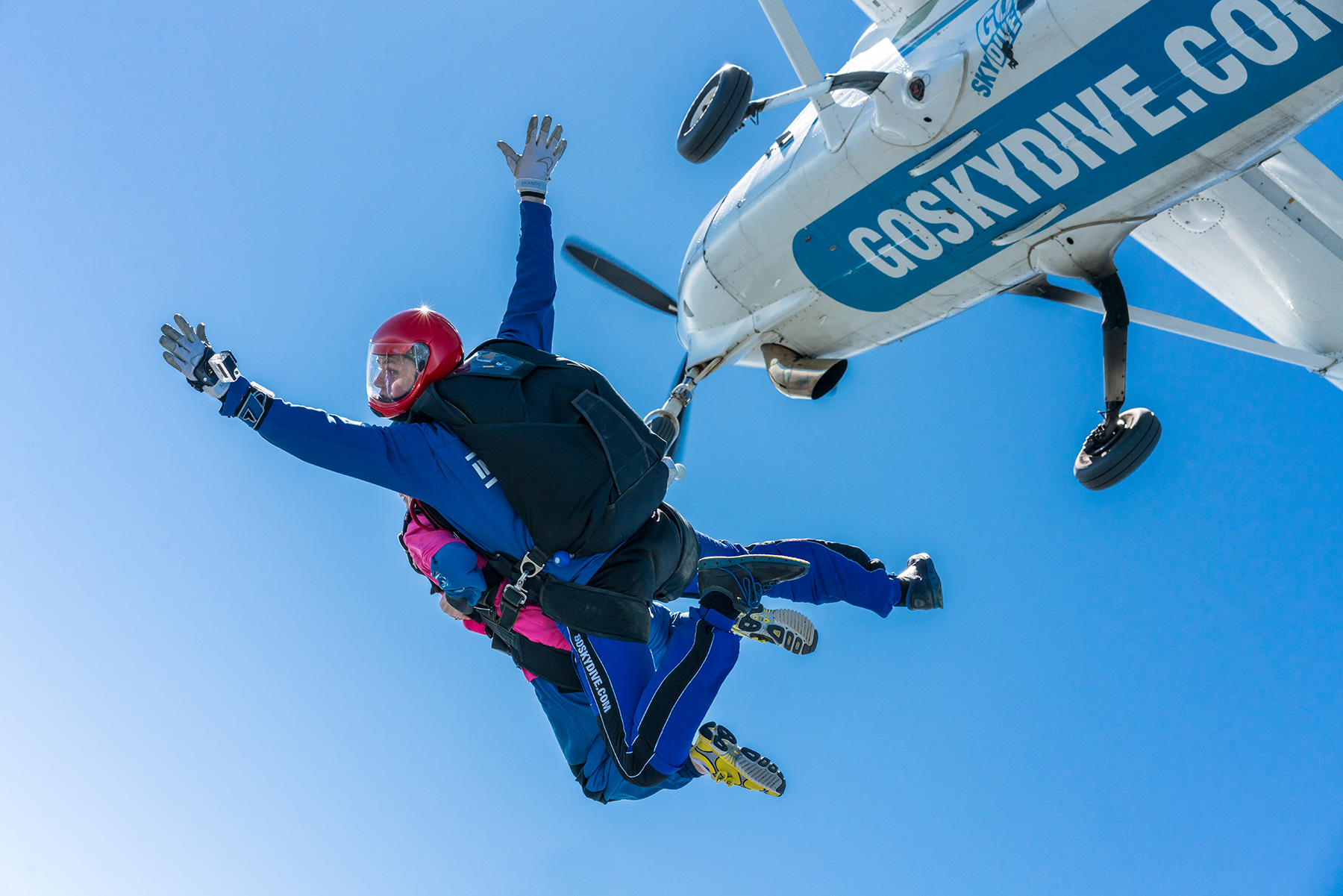 The Ultimate Guide To Choosing A Skydive
01 Aug 2016
You want to leap out of a plane at 15,000ft, feel the air rush around your body as you soar through the atmosphere, reach speeds of 125mph as you hurtle towards the glorious British countryside and skyrocket your senses into hyperdrive, before you parachute down into picture perfect green tapestry below. But what's the best way to have this incomparable experience? Tandem skydiving.
Tandem skydiving combines the very best of freefall and the realistic safety expectations any sane person would have when jumping out of a plane! Not all of us are like instructor Shane who's clocked up over 4000 skydives all over the world, enjoys scaling mountain peaks and zooming down MTB trails, but we can make use of an instructor's qualified knowledge, experience and world-class equipment to ensure that during a tandem skydive you'll be in the safest hands you could want.
1. TRAINING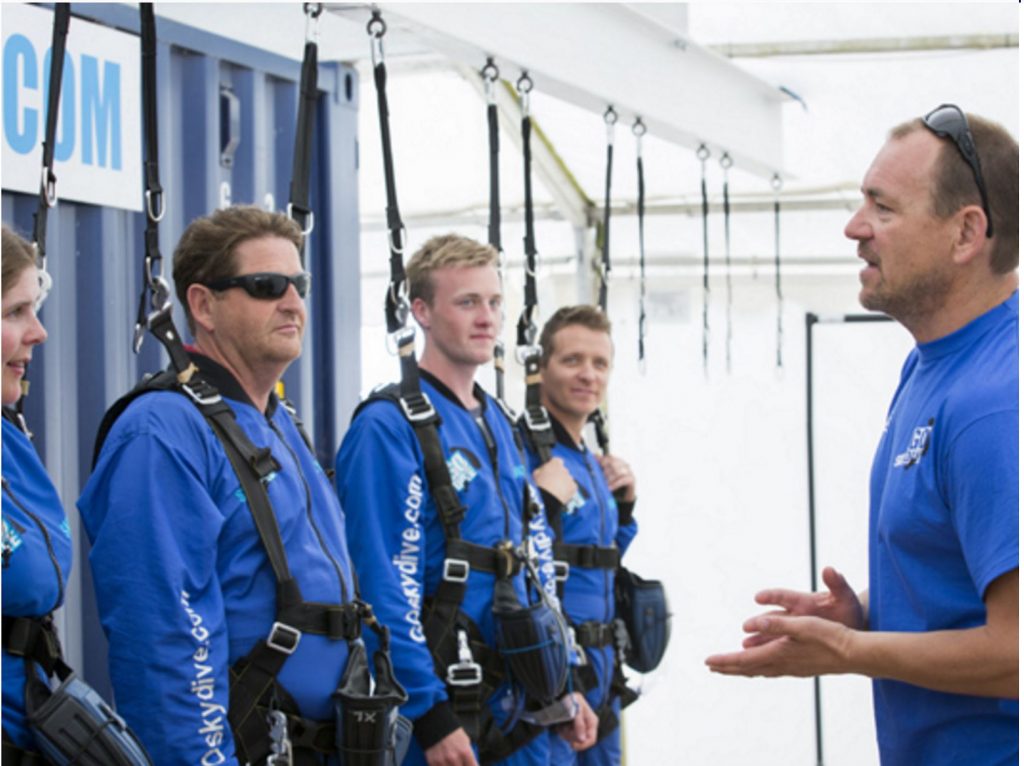 One of the most important benefits of tandem skydiving is that only 15mins of training is required. At GoSkydive we brief our jumpers on what to expect, put you through your paces in our unique simulated training environment (plane exit, freefall and landing positions), kit you up and have an experienced, qualified instructor give you the green light, then it's off to the skies! We've jumped with all sorts from Jack at 93 years-old to Jacob with ALD who had a fantastic jump, so rest assured if we can cater to your specific needs – we will!
2. EXPERIENCE

Skydiving is an activity where you have to get it right the first time and every time. Luckily we have have a team who have got it right every single time, thousands of times. This is critical from a safety point of view, but almost equally important is the quality of the people who take you through your day leading up to the jump, and your jump instructor – this is the team who will prep, instruct and take the leap with you. You should always jump with an experienced and qualified instructor who has undergone extensive training, gained the relevant qualifications and has that invaluable experience tandem jumping with happy, safe and satisfied skydivers.
3. SAFETY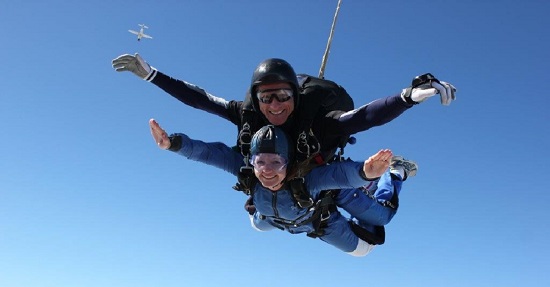 Tandem skydiving gives you an opportunity to experience something truly out-of-this-world completely safely without having to undergo rigorous and lengthy training our instructors have done for you. Strapped to your instructor you'll actually be in a safer place than simply crossing a street – something you do every day! Tandem skydiving ticks all the safety boxes, leaving the technical parts of descent in your instructors capable hands which combined with state of the art equipment should put your mind at rest.
What are you waiting for? Book now to jump with GoSkydive, the UK's only specialist tandem skydive in the UK today!