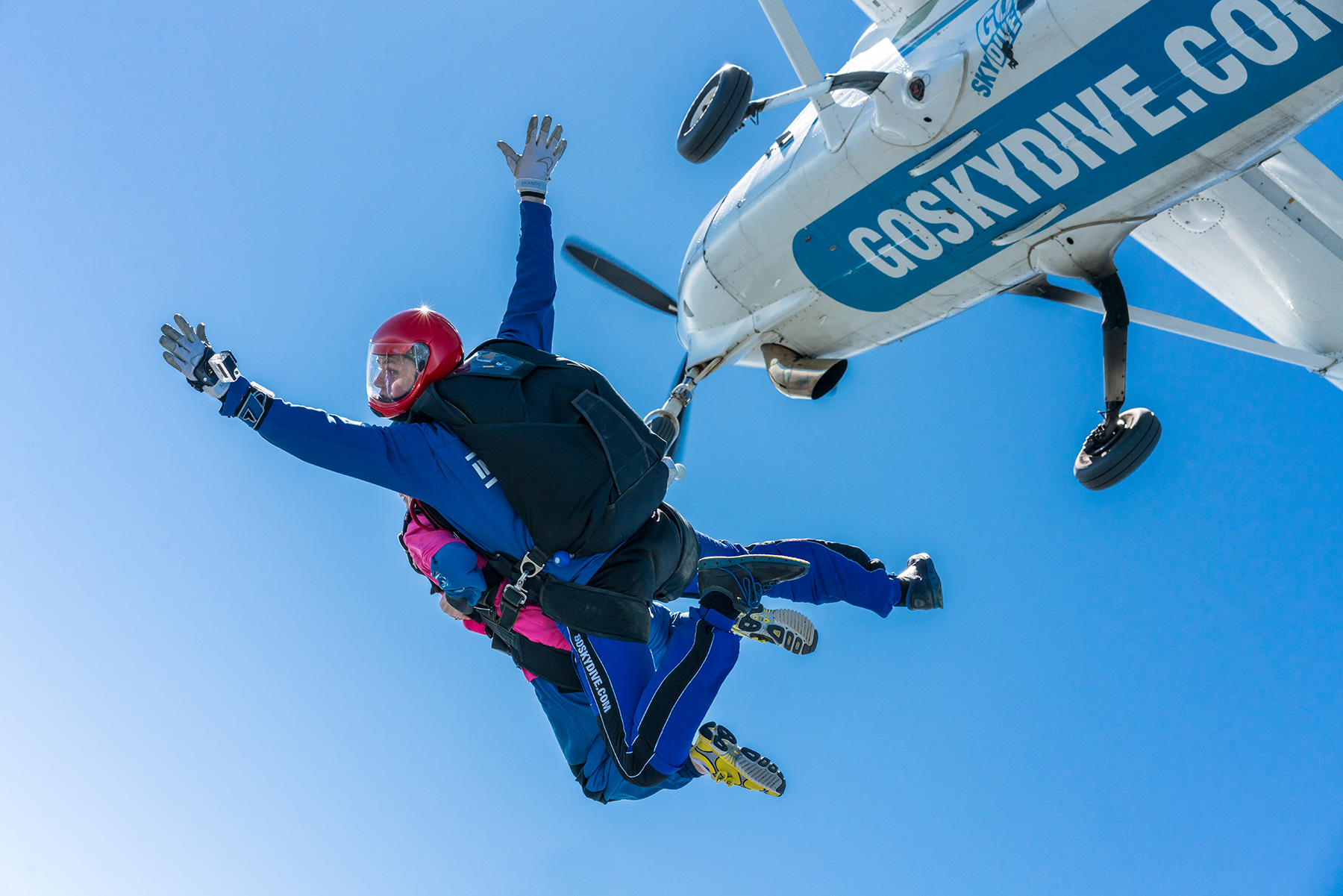 The ultimate, most unthinkable and memorable Valentine's gift!
04 Feb 2020
Valentine's Day is almost here and for most it will mean: flowers, dinner and chocolates. Whilst there's nothing wrong with this, it also means that in time the memory of this year's romantic day will fade away, blurred with similar past Valentine's days.
If this leap year (Yes, 2020 is a leap year!) you feel it's time to shake things up a bit, then let us help you! Whether it's to celebrate the yearly re-occurrence or to make the day even more special – by throwing in the twist of a marriage proposal -we've seen it and done it all here at GoSkydive. Over the years we've helped several of our customers surprise their other halves and make their day memorable. Take a look at one of the many romantic moments we've caught on camera.
Tandem skydiving is said to be one of the few sports that doesn't require any previous experience and yet it makes you feel 'alive' like nothing else out there. Being such a unique and exhilarating activity, it creates a strong bond between those that share the moment together, as it really is something that very few have completed before. If you're skydiving with your loved one, it truly will be on the day and in time, an unforgettable experience. Something that flowers, dinner or chocolates never will! See our tandem skydive prices here.