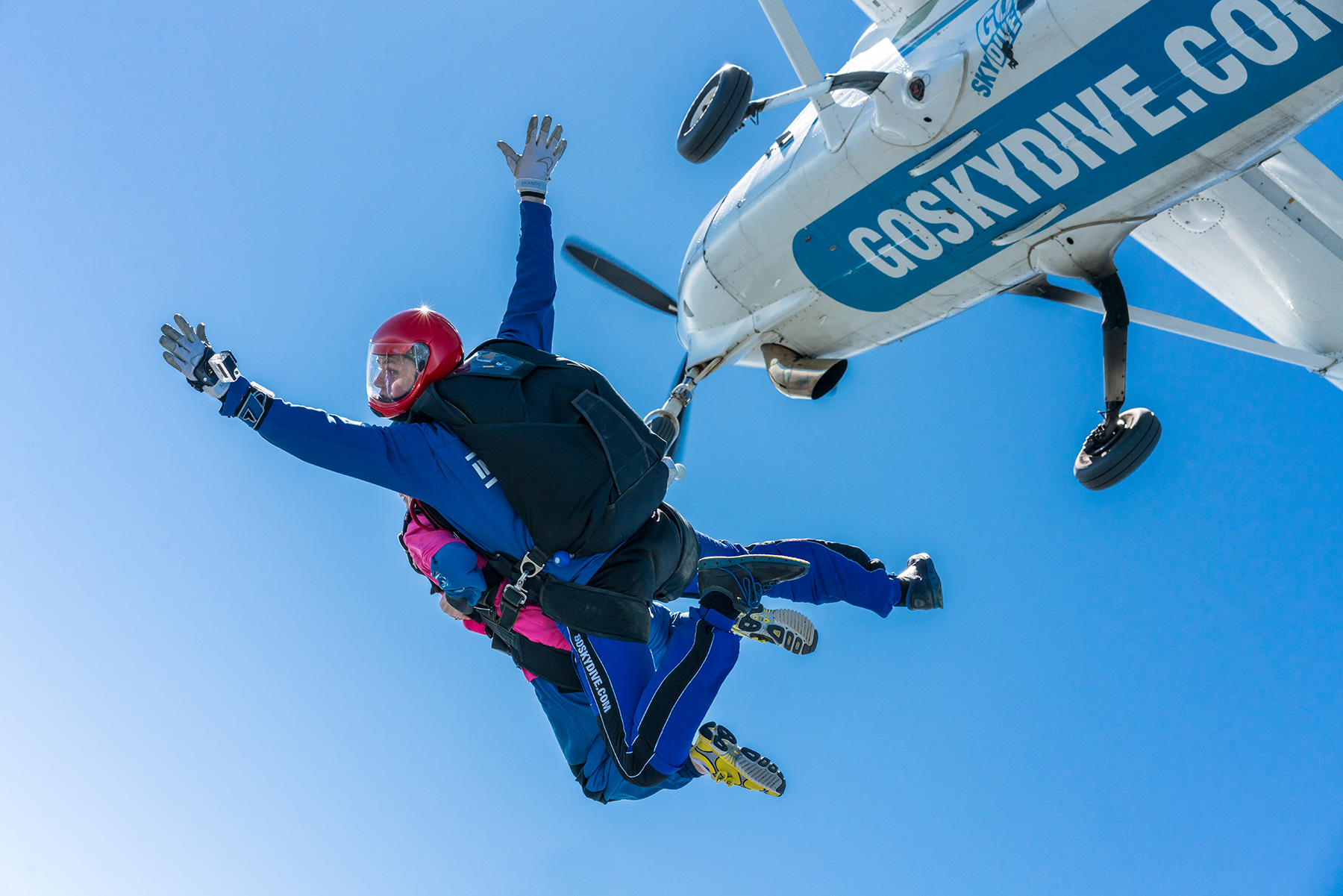 Weight limit for skydiving
27 Feb 2018
What's the weight limit for skydiving? 18 stone or 114kg fully clothed is the maximum weight for a tandem skydive novice. The weight limit set for tandem skydiving is for your – and your instructor's – safety and takes into consideration the essential equipment and accessories you need for a safe jump and landing.
At GoSkydive, safety is at the heart of everything we do, and weight is one of the many factors we take into consideration to make your experience as safe and enjoyable as possible.
As the UK's tandem skydive specialists, we have the knowledge, experience and highly skilled instructors to be able to jump with novices up to 18 stone or 114kg – that's 2 stone or 12.70kg heavier than the industry standard!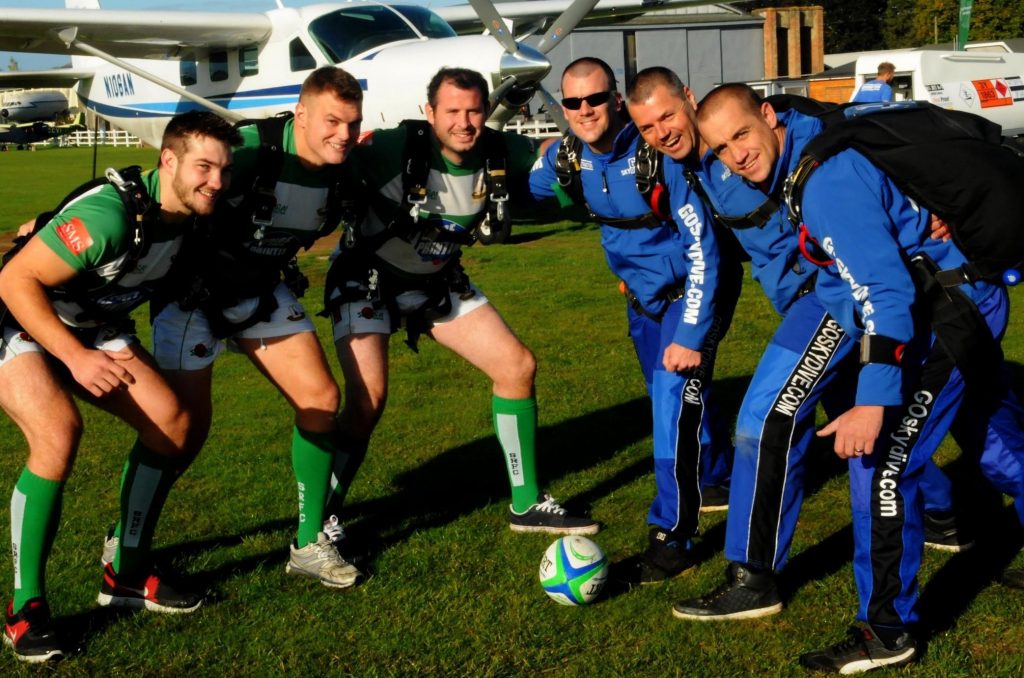 We've jumped with all shapes and sizes – including 3 members of Salisbury's Rugby Club who weighed in at a total of over 50 stone! So, if you're over 15 stone, get in touch with us to check your suitability to jump. As with all our tandem skydive novices, an instructor will assess each individual on the day of the jump to make a final safety decision.
As a result of higher operational costs there is a surcharge for tandem skydive jumpers over 15 stone or 95kg. Surcharges are: 15-16 stone: £10 per person, 16-17 stone: £20 per person and 17-18 stone: £30 per person.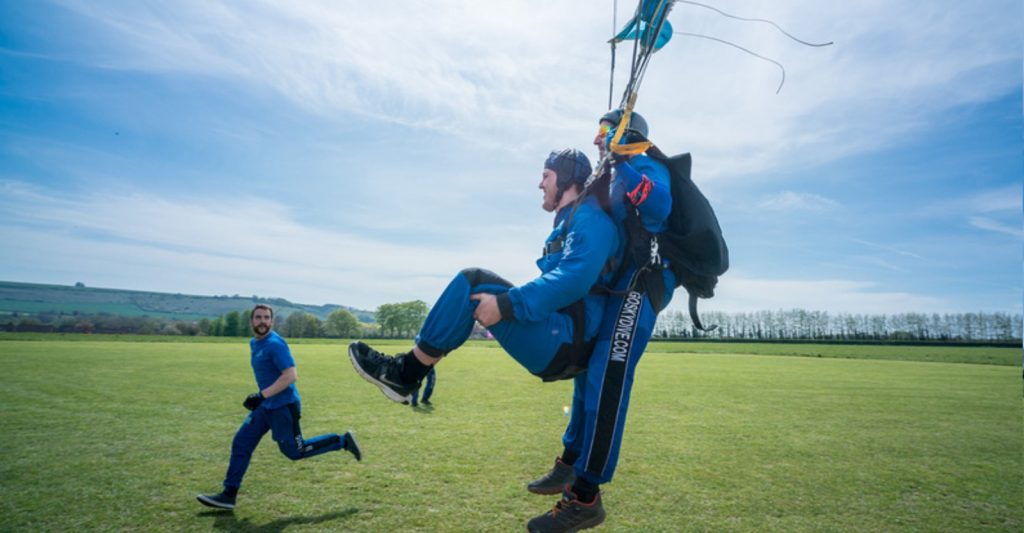 Find out which jump is best for you, get in touch, and book your jump of a lifetime today!