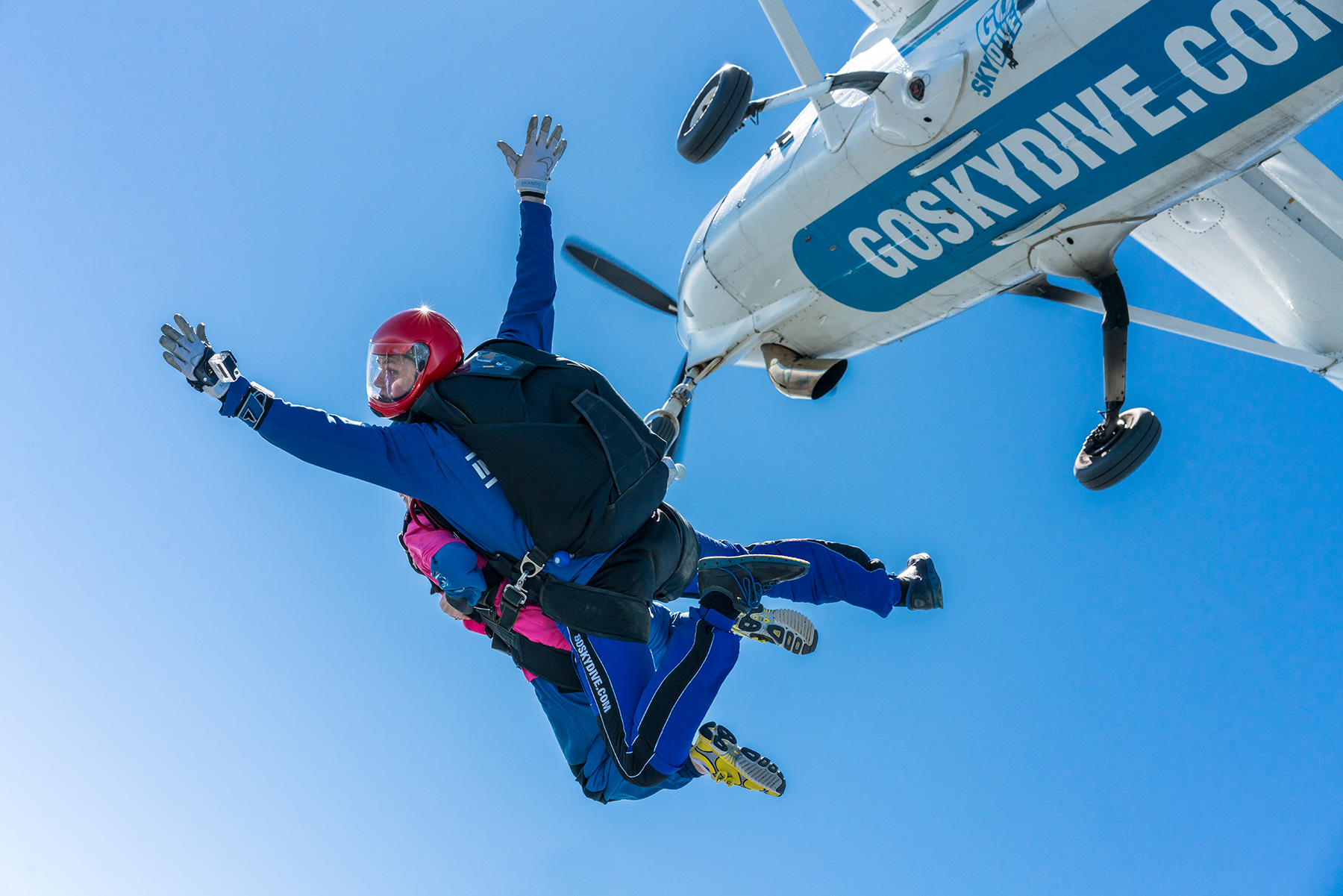 Why do people skydive?
04 Apr 2019
There are probably a handful of reasons that have made you come across our website today: you're either considering skydiving yourself or as a gift for someone. In the first instance, what are your reasons for wanting to jump out of a perfectly good plane?
– Charity is one of the biggest reasons for wanting to accomplish a tandem skydive, doing something amazing and raising money at the same time is an excellent motivation to conquer your fears.
– Completing a bucket list is another big reason for wanting to jump out of a plane, experiencing an out of this world experience and the rush of a tandem skydive.
– A cause for celebration such as a big birthday or special occasions (marriage proposals, anniversaries, graduations) are a great reason to do a tandem skydive. The memorable experience will stay with you forever!
Interestingly the first skydive will also happen to be a real turning point in lots of peoples lives, acting almost as a catalyst for some major positive change.
Do you have a charitable cause that is close enough to your heart to make you want to do something truly amazing? Or maybe you're buying this experience as a surprise gift for someone and toying with the idea to surprise not only them, but yourself? Are you ready to turn your life around? Then let's do this!