About A World With Friends
Who We Are:
A World With Friends is the new name for the charity Friend Finder. The Charity was founded 3 years ago 18 year old Lewis Hine.Lewis was diagnosed with a Brain Tumour, Hydrocephalus and drug resistant Epilepsy. Years of treatment left Lewis feeling isolated and alone. He set up the charity as a way for all young people living with chronic illness or disability to make friends.
What We Do:
We hold regular events around the Country including Proms, Skiing, Fishing, Cocktail making and much more. We have already helped thousands of children in the UK to make friends. Every year we hold a big Prom at the Portsmouth Guildhall where we invite hundreds of young people living with chronic illness, disability or those who are isolated from others and need help to find any make friends. They get to experience a magical dream night and truly feel part of something.
Why We Need You:
Lewis wants to build A World With Friends. A World With Friends will be a 3D virtual world where children will be able to use their avatars to meet-up, talk, laugh and have fun. To drop a screen app and watch the latest film release or football match together. The platform's objective is to support their mental health, self-esteem and give them something to look forward to and feel in control of their own life. An online world where there are no barriers of language or distance or ability a world where the unique come together and make friends. Lewis's vision of a 3D virtual world where they can be friends with other sick children around the world. Makes life accessible for children unable to be part of the outside world. It will help their mental health, self esteem and give them something to look forward to. It brings life and most importantly it brings friends and hope to them at a time in their lives when they need it the most.
Jump Dates
Choose a pre-booked jump date:
A World With Friends has no pre-booked jump days. You can still jump on a date of your choosing.
Choose your own jump date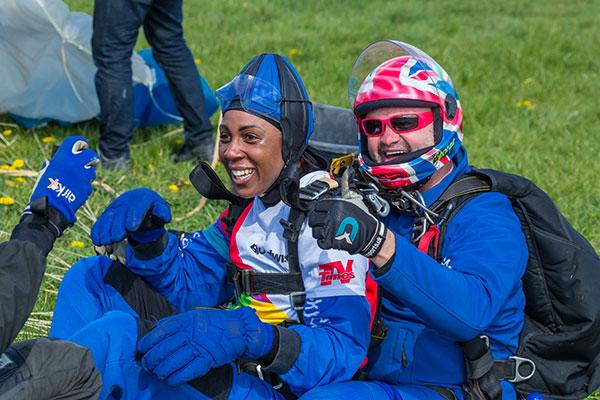 Fundraising
Raising money for your tandem skydive via an online fundraising page makes it quick and simple for your friends and family to support you. You can share the link to your fundraising page via your social media pages and through texts and emails. If you haven't done so already click through now and set-up your page or check out our Fundraising Ideas page to help you get the most out of your Charity Skydive.
How it works
Booking a charity jump
If you need help putting together your jump package, our Sales Team is more than happy to assist you. We'll ensure you get a charity discount of £25 off our 10,000ft or 15,000ft skydives when your charity is selected. Determine if your charity expects you to meet a fundraising target or if you will be self-funding the skydive.
You're all set to start fundraising once you've booked your skydive! Your charity can help you with fundraising, and we'll be available to answer any questions you have about the skydive!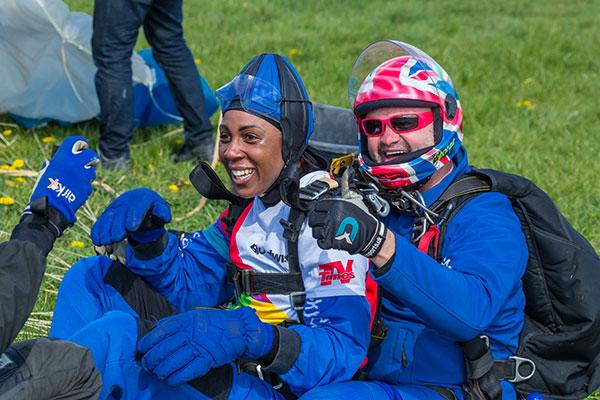 Step 1
Build your team
Skydiving is even more exhilarating when shared with friends, why not invite your friends and family and create a shared experience with memories that will last a lifetime.
Step 2
Select Your charity
Choose one of our 300 registered charities or jump in support of your own charity. Each registered charity will state if they will contribute to some of your jump cost or if you need to self-fund your own place.
Step 3
Book your Skydive
Book individually or as a group with just a £50 deposit per person. Some of the charities we work with have reserved spaces on pre-booked days that you are more than welcome to join. See our date picker tool below.
Step 4
Start fundraising
OK you're all set - We recommend you set up an online fundraising page as all funds you raise will automatically go to the charity of your choice.